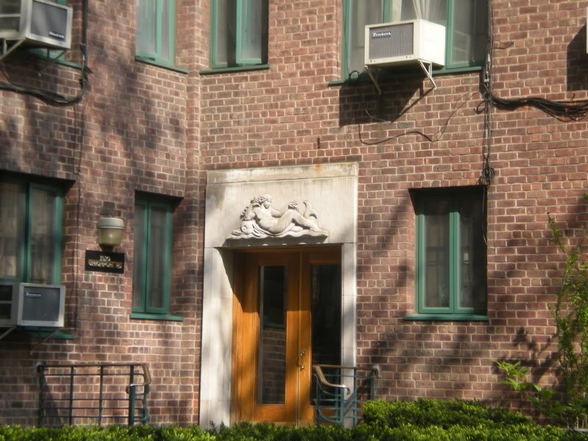 Parkchester, The Bronx
by nabewise
Infomation
Dominated by the brown facades of the one hundred buildings of the Parkchester Apartment Complex, Parkchester is perhaps defined by its skyline. But there is still much to be found outside the high-rises. Parkchester also houses quite a few multi-unit homes, not to mention multiple supermarkets and recreation areas. The neighborhood is served by the 6 line.
Top Votes – Score out of 100
Pet friendly 75
Clean 75
Empty nesters 73
Seniors 72
Families 71
Lowest – Score out of 100
Dining 54
Parking 54
Quiet 45
Nightlife 38
Income 5
Top Reviews from Travel Rentals Neighborhoods
The best thing about Parkchester is the Macy's that is here, mostly because this Macy's is the only one around and feels at times what department stores use to feel like before the Wal-Marts started appearing, which is to say this Macy's reminds me a lot of Alexanders, though I may be wrong in making that comparison because I don't shop all that often and when I do its certainly not at Macy's. Still, come to Parkchester. The Macy's is nice.Paul N.
Parkchester is THE place to shop in this part of the Bronx. They have so many stores and they even have a Macy's. It has to have what is like the only Starbucks in the Bronx. It's all within walking distance of each other, too! There are restaurants also but bars are hard to find.

The best part of Parkchester is Starling Avenue where there are a lot of Bangladeshi grocery stores and ethnic restaurants. It's fun to go for a change of pace.The neighborhood has really nice apartment buildings and a lot of places to play. Safety isn't one hundred percent but they have an active security staff.Josie M.
Parkchester is a good neighborhood, a slice of Manhattan in the Bronx, if you will. It was constructed in 1940 by the MetLife company, and touches of the 1940s can still be found. Parkchester's buildings are decorated with whimsical statues, and at the neighborhood's center, a magical dolphin fountain can be found.

The neighborhood is becoming increasingly popular due to the low rent and vibrant community. Retail options abound, including the only Macy's in the Bronx. There is even a Starbucks! There are many restaurants that provide entertainment, and even a small movie theatre if one doesn't feel like traveling too far.

There are many community events in Parkchester, including various fairs and festivals throughout the year. The grounds are well-maintained, and the area is easily accessible from Manhattan and Queens, thanks to the 6 train and the Q44 bus.

There are many families, but also an increasing amount of single residents and new couples. It is a safe neighborhood, though along East Tremont Avenue, things get a little sketchy. On the other hand, there is a blooming Bangladeshi neighborhood along Starling Avenue with great ethnic restaurants and grocery stores.

I would recommend Parkchester to anyone who seeks a Manhattan lifestyle without the prices and without the yuppies.Amelia Z.