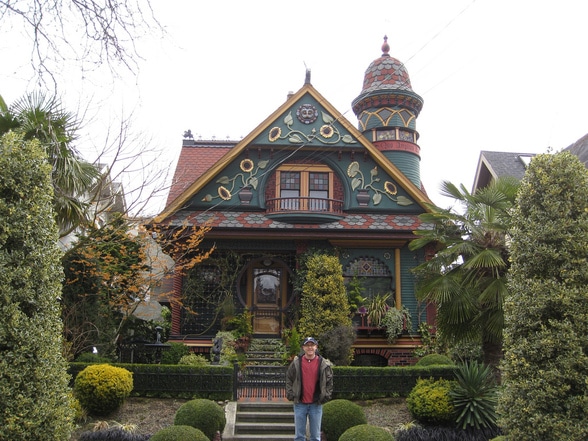 [vc_row][vc_column][vc_column_text]
Infomation
Queen Anne, an idyllic neighborhood that takes its name from the stately Queen Anne style of architecture, has some of the most beautiful views in Seattle. Divided into upper and lower Queen Anne, neighborhood life revolves around Queen Anne Avenue, which is full of restaurants, high-end boutiques, cafes, toy stores, bakeries, and many other eclectic shops selling things you didn't realize you needed. The community has a number of schools and parks, and is home to some of the nicest houses in Seattle. Come New Years, Queen Anne residents can stake out a spot in Kerry Park, and warm themselves with the knowledge that they also have the best view of the fireworks in all of Seattle.[/vc_column_text][vc_separator color="mulled_wine"][vc_column_text]Queen Anne, Seattle Data : Neighborhoods & Travel – Score out of 100[/vc_column_text][vc_progress_bar values="%5B%7B%22label%22%3A%22Clean%2090%22%2C%22value%22%3A%2290%22%7D%2C%7B%22label%22%3A%22Dining%2089%22%2C%22value%22%3A%2289%22%7D%2C%7B%22label%22%3A%22Families%2088%22%2C%22value%22%3A%2288%22%7D%2C%7B%22label%22%3A%22Safety%2083%22%2C%22value%22%3A%2283%22%7D%2C%7B%22label%22%3A%22Pet%20friendly%2083%22%2C%22value%22%3A%2283%22%7D%5D" bgcolor="sky" options="striped,animated" title="TOP ATTRIBUTES"][vc_progress_bar values="%5B%7B%22label%22%3A%22Quiet%2071%22%2C%22value%22%3A%2271%22%7D%2C%7B%22label%22%3A%22Parking%2064%22%2C%22value%22%3A%2264%22%7D%2C%7B%22label%22%3A%22Shopping%2063%22%2C%22value%22%3A%2263%22%7D%2C%7B%22label%22%3A%22Nightlife%2063%22%2C%22value%22%3A%2263%22%7D%2C%7B%22label%22%3A%22Income%2042%22%2C%22value%22%3A%2242%22%7D%5D" bgcolor="bar_turquoise" options="striped,animated" title="LOWEST ATTRIBUTES"][vc_separator color="mulled_wine"][vc_column_text]Queen Anne, Seattle Reviews
A Little Nicer
Queen Anne is one of the higher-end, full service, residential nabes in the Downtownvicinity. It's where the trendy folks from Capitol Hill, Fremont, and the like go to grow a little older.
In the process they buy a little nicer of things and shop at a little smaller of botiques and dine at little finer of restaurants. This neighborhood offers all those things.
It's definitely a comfortable, and maybe even a little posh, place to settle down and still be near downtown.
What's awesome
Getting to live there when you're older.
What's not so awesome
Getting wrinkles when you're older.
Bowen S.
Upper Queen Anne
Queen Anne Hill is a charming neighborhood residing on the highest hill in Seattle. The neighborhood was named for the Queen Anne architectural style of its early Victorian mansions. Minutes from downtown, Seattle's public transportation allows an easy commute. Parking is also very convenient. Queen Anne is a family friendly residential neighborhood with four of Seattle's Public Schools nearby. Maintaining the name of the Emerald City, Queen Anne owns 25 delightful parks. Kerry Park, located on Highland Drive, has the finest view of Seattle with the city's skyline, Elliot Bay, and the beautiful Mount Rainier. The park attracts many photographers for fun photo ops. Upper Queen Anne has a variety of chic boutiques, unique coffee shops, many fabulous restaurants, and an impressive selection of grocery options. Residents of Upper Queen Anne range from college students and young professionals to the former governor of Washington, Gary Locke.
What's awesome
There are so many amazing restaurants and cafes. Everything is within walking distance as well.
What's not so awesome
The roads are a little confusing when navigating your way around.
Melissa F.
The older, less trendy version of Capitol Hill
Queen Anne crawls up the north hill, leaving behind Belltown and Lower Queen Anneto the south and South Lake Union and Capitol Hill to the east. Walking through this neighborhood is a drastic change in demographic if you're coming from caphill, downtown or the University District. Here you'll find the coffee shops filled less with hipsters, but a more refined prototype of hipsters. They're done being exclusive, having maybe graduated from a four year university, started looking for stable jobs or perhaps are gearing up for a child, and a nice neighborhood to raise it in. That said, it's still a fashionable neighborhood but is getting to be on the boarder of Seattle's trendy boundaries.
Pros
– Cleaner and more homely with a stronger and very active
community.
– Large local art community
– Dotted with great local businesses
– Great view of the downtown area and Seattle Center.
– Several Co-Op grocery stores and other local markets
– Great night life for a range of age groups
– Excellent public transportation.
Cons
– A bit less thrifty than bordering nabes
– If you're walking you'd better plan on walking up and down
some pretty epic hills. Or else have a bus pass
– Terrible traffic, especially when the Staples Center is having
an event.
– Terrible parking at nearly all times of the day.
Christopher M.
Queen Anne: Time to Make New Friends
If you're legs are aching, you're horribly sweaty, or your transmission is about to fail, you've probably climbed up Queen Anne. You may have heard this neighborhood mentioned in the following sentence, "Well, we can't all live in Queen Anne." I hope you can stand that attitude, because that is exactly the kinds of things you'll hear when people find out you live there.
Determining whether this is the place for you depends on what demographic you fit in, and to help with this, here are some questions. Do you work at Microsoft? Are you a dentist? Do you like ice cream trucks that sell Italian ice cream? Are you an executive at Microsoft? Do you like a neighborhood that literally and figuratively looks down on the rest of Seattle? Are you a yuppie who is disdainful of other yuppies? If you answered "Yes" to any of those questions, you are indeed a keen test taker.
Anchoring this neighborhood is Queen Anne Avenue, which features grocery stores, high end boutiques, toy stores, bakeries, cafes, shishi restaurants, and an assortment of shops which create needs the residents didn't realize they had. It's a nice area.
Lined by narrow winding streets, the primary reason to move here is if you're buying a house and plan to raise kids. It is a remarkably safe neighborhood, with a low amount of traffic, and plenty of schools and parks. Local legend says that if you listen very carefully at night, you can just hear another person accidentally setting off their house alarm.
This is not to say outsiders aren't welcome, or should avoid the area. Between the Five Spot diner (sit at the bar to avoid lines), A & J Meats and Seafood, and Via Tribunali, you are getting some of the best diner food, cuts of meat, and pizza in Seattle.
The houses here, if you are looking, are quite beautiful (though a little close together), and many have a full or partial view of the water. There is one house which is literally an entire block, with
surrounding trees and bushes so high that its residents are never seen. Some people say – though I am not one to spread rumors – that a rich person lives there.
Queen Anne is sort of the upscale hip yuppie version of settling down. By moving here you will feel successful, but you won't feel old, which is the key to the neighborhood. It is suburbia without the requisite suburban mall culture, a place to know you've made it, without having moved past it. If you manage to make it up the hill (economically speaking), don't worry about what people think; if they knew anything, they'd be living there.
monthtomonth
Rising above the core of Downtown Seattle, beautiful Queen Anne Hill overlooks Elliott Bay to the west and the Seattle skyline to the south. It offers great views of the city and that familiar landmark from the 1962 World's Fair, the Space Needle, which stands as a dramatic backdrop alongside Mt. Rainier.
Queen Anne is rich with history, turn-of-century homes, wonderful restaurants, cafes, and shops. Developed in the early 1900s, Queen Anne is renowned for its extraordinary architecture that includes many fine examples of Queen Anne, Craftsman, Bungalows, Seattle Box, and later, Colonial styles.
The highest hill in Seattle, Queen Anne rises 456 feet above Elliott Bay. Its close proximity to Downtown, the Seattle Center, where numerous sports events, concerts and theater events are held, and Seattle Pacific University, make this a highly desirable neighborhood in which to live.
Ricklie Stone
Queen Anne is best known for its commanding view of downtown Seattle and its stately 19th-century architecture.
Bordering the northern end of Seattle's city center, Queen Anne covers the city's tallest hill, with an elevation of 456 feet. Although the neighborhood is not the tallest point in the city, Queen Anne's carefully preserved architecture and sweeping views of the Seattle skyline make it one of the city's more popular residential locations.
Like so many of Seattle's residential districts, Queen Anne is a community unto its own. The neighborhood's main thoroughfare, Queen Anne Avenue, links the area with downtown environs and has become a magnet for trendy restaurants, upscale hotels and popular bistros. Just about every type of restaurant can be found on Queen Anne Ave. North, or in Seattle's Uptown neighborhood, at the base of the hill.
The importation of large, affluent mansions during the 1800s and 1900s gave Queen Anne Hill its name. Although the community is now an eclectic mix of modern and historic styles, Seattle's early roots can still be found on Queen Anne. Walking and driving tours are the best way to get an up-close view of Seattle's early architecture.
Queen Anne's Kerry Park is an ideal location for taking in Seattle's evening skyline, and there is no better time to do so then on New Year's Eve, when the Space Needle becomes the center of festivities.
Greg Gamble
I have the privilege of living in the heart of Upper Queen Anne, a neighborhood just north of downtown Seattle. Queen Anne has many parks, lovely vantage points of the Seattle skyline, and quaint shops, restaurants, grocery stores and markets. The bus routes are plentiful for those commuting to downtown, and it only takes about 15 minutes. I am also proud to say there is a lot of community involvement in Queen Anne. People often move to Queen Anne to live in one of the early 20th century built historic homes or apartment buildings. Architecture-wise, craftsman homes are by far the most prevalent style in this neighborhood.
Kelley Face
Queen Anne
Queen Anne
For East Coast transplants, this is the Park Slope, Brooklyn of Seattle. You're a parent now but not ready to concede to the 'burbs. You want to be in the city but you want upscale neighbors and good schools. The top of Queen Anne has lots of little restaurants and shops and is perfect for pushing a stroller around. Queen Anne is easily accessible to downtown Seattle and offers some of the best views around (the faux Frasier apartment view is allegedly from up here). Queen Anne is not for the light of pocketbook (remember, you want upscale neighbors – ya gotta pay for that). Getting to the freeways sucks, but that's okay because you work downtown and your spouse probably stays home with the kids. Or, you both work and since your au pair lives with you, the freeways aren't really an issue. Aside from the spectacular views from Kerry Park, this is a locals' nabe.
D.
Seattle's Other "Ave"
Having lived on Queen Anne Hill for my entire life, I can safely say that I know the neighborhood significantly better than the back of my hand. I sometimes think to myself "where did that freckle come from?" but if you ask about the newest obscure coffee shop on QA, I'll be sure to let you know to stay away from the breve, and say hi to the barista Steve for me while you're there. Queen Anne seems to have a reputation among Seattleites as being somewhat of a yuppie playfield. People tend to think of it as high-class, somewhat pretentious, and a little on the expensive side. But if you dig a little deeper into the soul of Queen Anne, you'll find the funkier underbelly that no one ever told you about. Walk down Queen Anne Ave and you'll find the requisite Starbucks, sitting prominently on the corner. There used to be a Tully's and a Peet's at the same four way stop, but only the familiar green mermaid has stayed. Walk one block down from QA Ave, however, and you'll find Cafe Fiore, an all-organic coffee shop specializing in sustainable practices, and only selling organic coffee and pastries. Order a cappuccino from there, and you'll find a meticulously designed leaf pattern, the cafe's logo, carefully etched into the foam. Walk across the street from Cafe Fiore and you'll find what is, in my humble opinion, one of the best pizza places in Seattle, Tribunali. A fine dining experience if ever there was one, Tribunali is an authentic Italian pizza place that serves up wood-fired artisan pizza in an admittedly cramped environment, but with an expertly selected wine accompaniment, and beautiful Italian music to boot. Are you a teenager looking for a fun place to hang? Well…I suggest the U District. Queen Anne may not be the best place for teens looking for a hang-out spot, but for the families, seniors, and professionals who call Queen Anne home, there's a never-ending selection of great coffee places, dining experiences, wine bars, and upscale boutiques, accompanied by the charm and camaraderie of a small-town, but just a few minutes from downtown. Happy coffee-sipping. And don't forget to tell Steve I say hi. And seriously. Not the breve.
Caitlin B.
Queen Anne – Bring Your Wallet
A beautiful view from many of the luxurious homes perched on this Seattle hill, as well as from the very few apartment buildings – Queen Anne is a beautiful place to live, if you can afford it. Like an expensive clothing label, Queen Anne is made up of many of the same elements of other Seattle burbs, good schools, a few parks, a central Community Center, plus some great restaurants and at least 3 coffee shops with 2 blocks of each other – a staple in Seattle but people choose to live here often due to the name of the neighborhood and all that implies…mmm..pass the caviar Darlin'! Mixed sparsly in with the Queen Anne folk, are a few students from Seattle Pacific at the base of this hill, but very few can afford to go more than a block or two up the hill…too…much…money…must…save…for…keggar….
A variety of yummy restaurants hold spots along the main drag, from Thai to Hawaiian to an award-winning breakfast hangout, as well as three grocery stores, a pet food store and even a butcher. Queen Anne is a safe neighborhood with low crime rates and many neighborhood watches in place. Playgrounds abound and walking to your local destinations is easy with all streets having sidewalks. Public buses run frequently and you are less than 5 minutes from downtown. If you can afford it, and it is important to you what the guy in the next cubicle thinks about where you live, Queen Anne may just be the nighborhood for you, Darlin'!
Melissa R.
[/vc_column_text][vc_separator color="mulled_wine"][/vc_column][/vc_row]