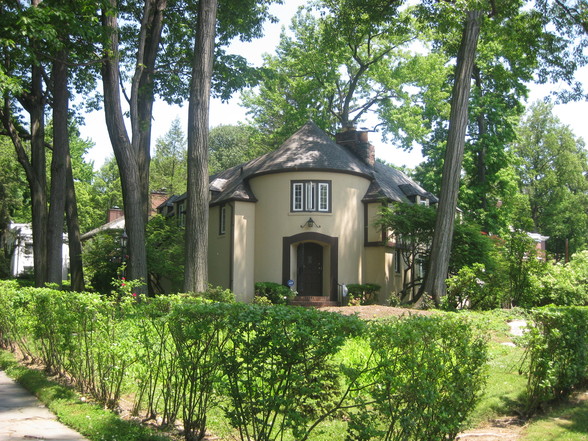 Riverdale / Spuyten Duyvil, The Bronx
by nabewise
Infomation
Home to a diverse mix of co-ops and houses, Riverdale's identity is singularly tied to its incongruous location in the northwest Bronx. Though not a particularly large neighborhood, Riverdale still features its own distinct subsections. Fieldston in the south, for example, is completely privately-owned. This makes it unique, and makes Riverdale, in turn, a slightly greater draw. A short distance from Manhattan, the area is served by the 1 line as well as the Hudson River Line of Metro North.
Top Votes – Score out of 100
Pet friendly 88
Quiet 88
Green space 88
Families 85
Clean 81
Lowest – Score out of 100
Singles 46
Nightlife 43
Parking 41
Shopping 39
Income 22
Top Reviews from Travel Rentals Neighborhoods
Hit and Miss

I moved to Riverdale because my sister already lived here with her family, and I was actually able to find an apartment that I could afford. If my kids were older, I'd probably be happier here but until then, we have few options— the playground, friends' apartments or just staying home. If you are single, not religious and looking for a mate, this is not the neighborhood for you.

What's awesome

New farmer's market, several CSAs, easy access to Westchester and points North if you have a car, good schools, An Beal Bocht, lots of playgrounds, Wave Hill

What's not so awesome

Not much to do indoors for pre-school aged kids and younger, no good supermarkets, very few good restaurants, parking is a pain

Nancy C.
Just no…

I'm sorry I don't mean to offend anyone with this but I don't like Riverdale. It is extremely out of the way for me, and I ALWAYS get lost whenever I visit this nabe.

I honestly only know about this place because of the college's within it- Mount St. Vincent and Manhattan College. Every year I'm forced to visit Manhattan College because the cheerleading team I coach attends a competition in the Manhattan College gymnasium. And every year I get lost. The hilly terrain, the confusing streets (that sometimes end or suddenly change names), and just the fact that my GPS hates this place makes me not like Riverdale.

Yes the homes here are beautiful.. when you find them… and the atmosphere is much safer than it's surrounding Bronx areas I still would not make a trip to Riverdale unless I lived here all my life and already knew my way around or if I attended college here.

Helen C.
I worked in Riverdale for many years, and found it to be a quiet, comfortable neighborhood. Situated along the Hudson, the neighborhood is quite beautiful and filled with tall trees and lush lawns. It is also extremely quiet, creating such a distance from the Bronx that one may feel that they are further north, in Westchester.

Riverdale has a few core spots: Kappock Street, Johnson Avenue, Riverdale Avenue, and Broadway. These are the areas in which you will find all the grocery stores, cafes, and retail shopping options. Small businesses dominate the landscape, except for a Starbucks with an unusually warm and inviting atmosphere.

The area ranges in terms of its "down-to-earth" quotient. Closer to Broadway andKingsbridge, apartments are cheaper and the environment is a little louder. Closer to the Hudson, however, massive mansions abound and many of the streets are labeled as "private." New high-rise condominium developments are sprouting along the Henry Hudson Parkway. Older ones exist as well: many of these options offer pools and other amenities.

Riverdale is an ideal spot to raise a family. It is clean, relatively crime-free, and home to one of the most famous cultural institutions in the city: Wave Hill. Wave Hill has several family programs and programs for adults, making it the perfect place to spend the day with loved ones. There are also famous independent schools and good public schools. The Bronx High School of Science is a short bus ride away, on the Bx10.

Commuting to Manhattan is simple: Inwood can be seen from many of the buildings. The 1 train is nearby, and three express buses (BxM1, BxM2, and BxM18) provide access to various areas of Manhattan. It is ideal for those who want a quick commute, but also want to raise their children in a clean and comfortable environment.Amelia Z.
Riverdale

First, let me specify what this review is about: I'm writing on only the area of Riverdale around Riverdale Country School and Ethical Culture Fieldston School—this neighborhood is known as Fieldston. I went to Riverdale every day since seventh grade for school.

It is extremely wealthy. Some houses cost two or three million. It is also incredibly green and clean. Most of the residents in the Fieldston neighborhood are Jewish families. The sense of culture is strong, and crosses generational boundaries. The Riverdale YM-YWHA is the local Jewish community center, though, if one is a resident of the neighborhood, the Y is by no means exclusive.

Close proximity to a New York Public Library, and decent public education available. As for transportation, the Bx10 traverses areas of Riverdale once it passes 231st. The last stop on the 1 Train, 242nd, is within five or ten minutes' walk of RCS, ECFS, and literally a few steps away from Horace Mann. That's about it, really. I have much experience walking across the Bronx, so traversing Riverdale is no problem for me, but you're going to want to drive. The street layout is absurd when compared with nearby Kingsbridge, which is more gridlike.

Kingsbridge wants to consider itself Riverdale, but just in terms of look and feel it shares much more with the rest of the Bronx than its northward neighbor. Past Manhattan College, at the 1 Train station, is where Kingsbridge begins in my mind. A much more prevalent ethnic presence, though there are many white folks as well, who are not rich enough for the north, or whose families were around way back whenKingsbridge was all-white slums. That's a different review, though.

Eating options are really good in Fieldson. I strongly suggest Dino's Pizza, which is honestly some of the best pizza I've had in New York. Also, being that the neighborhood is mostly Jewish, the bagels here are out of sight: strongly recommend Bagel Corner and especially Riverdale Bagels. I always get a toasted everything bagel with the walnut-raisin cream cheese, and one of those Starbucks drinks that I swear have crack in them. Kappock Cafe is good, too, for diner-type stuff. Et cetera.

It's surreal, how tucked-away one of the richest places in America feels. Just three miles from my neighborhood is a bough-sheltered green fantasy, the Bronx's only real suburb (Country Club puts up a good fight, though). Even just fifteen minutes' walk away, the difference is pronounced: noise, bustle, danger (Fieldston and the rest of North Riv are much safer than Kingsbridge). Visit sometime, it's shocking. Get some Dino's and a bagel while you're at it.

Manuel A.
Notable natives and residents

I don't know if you've ever looked at Wikipedia's list of "Notable natives and residents" that live in Riverdale, but I have – and its deeply disturbing.

Riverdale, it seems, is the type of place that cultivates a certain presence of stature. It's wealthy, and the people that live their feed off of it. It's like one big country club. It's where people go when they want to escape Manhattan but not New York, when they want to spread their wings while (only slightly) brushing the wings of those around them. Lou Gehrig lived there, as did JFK. For a spell, Mark Twain called Riverdale his home. So did Sugar Ray Robinson.

The point is, know what you are signing up for when you decide to move here. Riverdale has a long history of fame, and it might actually be too much for you. Just a heads up.

Ricardo B.