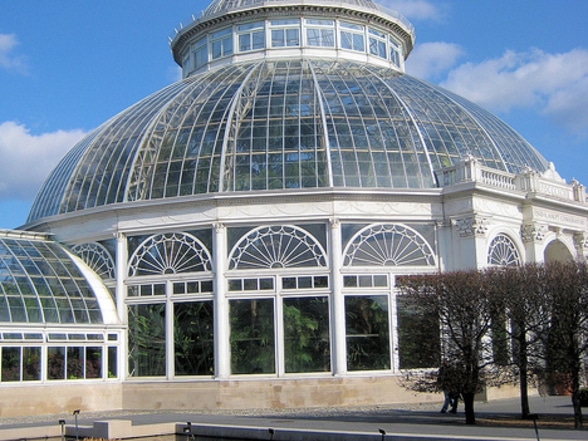 Bedford Park, The Bronx
by nabewise
Infomation
Bordering the New York Botanical Garden and housing multiple high schools, Bedford Park is a comparatively-small residential area. Prized for its green space and comfort, Bedford Park is well-kept and a short ride away from Manhattan on the 4 and D lines.
Top Votes – Score out of 100
Public Schools 88
Public Transportation 83
Green space 83
Clean 67
Seniors 66
Lowest – Score out of 100
Nightlife 38
Dining 30
Parking 30
Shopping 25
Income 3
Top Reviews from Travel Rentals Neighborhoods
A beautiful area, and a place you should visit if you enjoy biking or just walking peacefully. I used to spend many Sunday mornings walking through the Botanical Gardens to (and through) here, and I rarely had a more peaceful time.Paul N.
Bedford Park is the educational capital of the Bronx. Here is where you can find the Bronx High School of Science, one of the top schools in the nation. Within walking distance, one finds Lehman College, its high school division, DeWitt Clinton High School, and Mount Saint Ursula Catholic High School. As a result, the neighborhood gets crowded in the early morning hours and once more around 3 P.M. on weekdays.

A young family with promising young children or teenagers would find a happy home in Bedford Park. Close proximity to schools, plus a host of playgrounds, make this an excellent neighborhood in which to raise a child. The neighborhood is also refreshingly diverse, home to people from all around the globe, from Korea to Ireland. The neighborhood is also highly Catholic, and home to several churches.

Three subway lines, the 4 and B/D trains pass through, along with a host of bus lines. Retail shopping and dining options are limited, but a quick ride on the W20 bus to Westchester County provides access to better options further north. Streets are small and tree-lined, causing traffic at times, but also keeping the area aesthetically pleasing.

In short, Bedford Park is the perfect place to move to if one has a child that seeks to go quite far in life.Amelia Z.
Beautiful Bedford

Bedford Park is a cool, eclectic nabe in the Bronx. It is home to The New York Botanical Gardens (I used to work here for years) which serves as a paradise in NYC. The Garden spans 250 acres and contains 50 acres of a native forest, and also includes the Enid A. Haupt Conservatory- a massive greenhouse which houses season exhibitions and a year-round tropical rainforest. The Garden is also known for its famous holiday exhibit- The Holiday Train Show and is a great place to bring your kids or to just come and walk around yourself on any given weekend.
Bedford Park is also home to Bedford Park Boulevard which is home to some great food options- such as Webster's Café & Nick's Garden Café (2 local diners on the corners of Bedford Park). There is also a great deli in the middle of the block next to a pizza shop- both offering good food options as well. Further down on the Boulevard you will reach the D and 4 train lines as well as a bus stop for many BX bus lines.
As mentioned before Bedford Park is home to a lot of schools, which makes this area appealing to families. However Bedford Park is not home to many residential houses. If you are looking for a spacious home with a big backyard Bedford Park is not for you. There are various playgrounds and parks in the area, but not many private backyards.

What's awesome

Botanical Gardens, Webster's Cafe, Nick's Cafe

What's not so awesome

Helen C.
Bedford Park: A Bronx Oasis

I have lived here on and off for ten years and spent many of my teenage years hanging around here. This is truly a blue-collar, diverse, working-class neighborhood in every sense. My neighbors are Jews, Blacks, Puerto Ricans, Irish, Albanians, Mexicans, Malians, Ghanians, Koreans, and the list goes on.

I keep returning here because this is a better area of the Bronx, very family oriented, and survived the hardest years of the borough's history. You have three colleges/universities in the area, a famous botanical garden, one of the nation's best high schools, and lots of trees. Plus, no matter what your ethnicity or age, if you're a decent person and down to earth, you'll fit right in.

What's awesome

The green (trees, NY Botanical Garden, Mosholu Parkway), the architecture (art deco/Grand Concourse, Perry Ave. Queen Ann Historic District), diversity, and history

What's not so awesome

Some unsupervised youth, litter, Section 8/welfare/unemployed population increasing, noisy on some blocks, graffiti

Shannon Lee Gilstad
ughhh I wish I could have gone to Bronx Science! At least that's what I think about every time I visit Bedford Park. The area itself is really nice, with lots of trees and easy transportation. It's a lot of apartment buildings.

There's not much shopping or dining but if you have a metro-card it's easier to find better options. The neighborhood is safe and I've seen a lot of different kinds of people!Josie