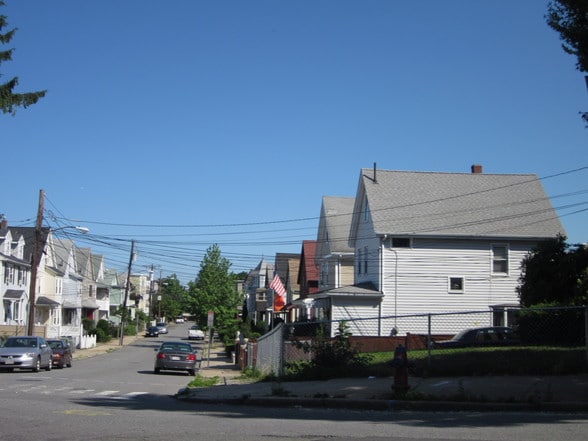 Located on the south bank of the Mystic River and separated from other Somerville nabes by Interstate 93 and Rt 28, Ten Hills is a tiny nabe predominated by–despite what its name suggests–one single hill. Named after John Winthrop's Ten Hills Farm, this nabe has ample access to recreational activities, parks, and playgrounds. There is a strong sense of community pride and involvement among Ten Hills residents, many of whom have lived in the nabe their whole lives. Ten Hills is served by MBTA bus lines.
Ten Hills Data
Top Attributes
Public Transportation

5.6
Lowest Attributes
Ten Hills Articles and Reviews
Quiet and cute
The good news is that this neighborhood is actually only one hill, so you can can give your legs a break. Ten Hills is a tiny neighborhood, bordered by Route 93 and 28 on two sides and the Mystic River on the other. This means it's somewhat cut off from the rest of Somerville, but it also means it's quiet, residential and has a strong sense of community. It's mostly families and couples who live here.
There are some nice parks and playgrounds and I suppose you could always push a kayak in the Mystic River and float on down for an afternoon jaunt.
Heather V.
Family Friendly Nabe!
Although it is technically considered Somerville, Ten Hills is separated by the rest of the Somerville nabes by Interstate 93 and has sort of grown into it's own little nabe over the years. With its tight knit community and longtime residents, Ten Hills has always been a little neighborly enclave replete with families. Along with its friendly residents and active community, the nabe boasts some really noteworthy recreation facilities, most notably in my mind, The Blessings of the Bay Boathouse where you can rent canoes and paddle boats in warmer months. The nabe also boasts Grimmons Park, which recently underwent a major renovation, expanding and improving the playground. This nabe has a really nice neighborly feel about and is ideal for families particularly with children as the community is really working to make this a family friendly nabe!
Mallory C.
This corner of Somerville has a great stretch of shore along the Mystic River, across from the Mystic River Reservation, called the Blessings of the Bay Boathouse. This Boys & Girls Club allows the public to ren canoes and paddle-boats to put around with on the water. Not a bad summer activity for a dense urban/residential corner of the city.
Gray H.