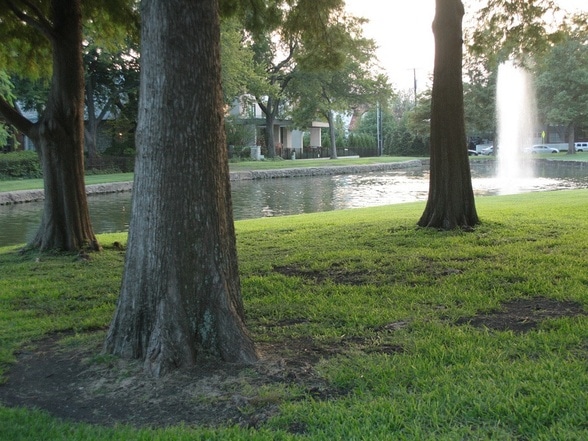 University Park
By Nabewise
University Park derives its name from its centerpiece institution, Southern Methodist University. A neighbor to Highland Park, this charming neighborhood enjoys some of the greenest scenery in the city. The streets are clean and tree-lined, the homes are immaculate, and the people are at ease. The university's presence makes a noticeable impact on the area, but students and permanent residents alike mix effortlessly, making University Park a very peaceful place to live.
University Park Data
Lowest Attributes
University Park Articles and Reviews
Beautiful homes, beautiful people
This nabe can be best described by a quote an out of town friend of mine said when driving through University Park: "No wonder everyone's so skinny here, they walk their dogs down streets with the most beautiful homes." That pretty much describes this nabe – beautiful homes, beautiful people. And lots of families.
Who doesn't want to live in this Dallas nabe? The people have that sweet southern charm, the public school's are great, the nabe is friendly, and it feels like a small town within a big city. One of the finest (and wealthiest) neighborhoods in Dallas.
What's awesome
Charming people, gorgeous homes, and bright green lawns.
Awesome dining and lots of upscale boutique stores.
Family friendly with a safe environment.
What's not so awesome
Sometimes the "parkies" can be snooty to outsiders
Meredith L.
Same Old Same Rich
University Park is no different from the other Park cities – the people are beautiful, the money is abundant, and the homes are massive. SMU's polo-clad masses are common sights in the area, as are brigades of Suburbans, soccer moms and accompanying soccer kids.
UP is by all means a very nice place to live – but wealth is the rule here. Conservatism, too, is a common trait. Church going is the norm, as is the nuclear family. None of these are by any stretch bad things, but they are the reality in this old money block of Dallas.
What's awesome
Beautiful homes, quiet streets, as safe as it can get
What's not so awesome
High prices, an exclusive culture
Samuel A.