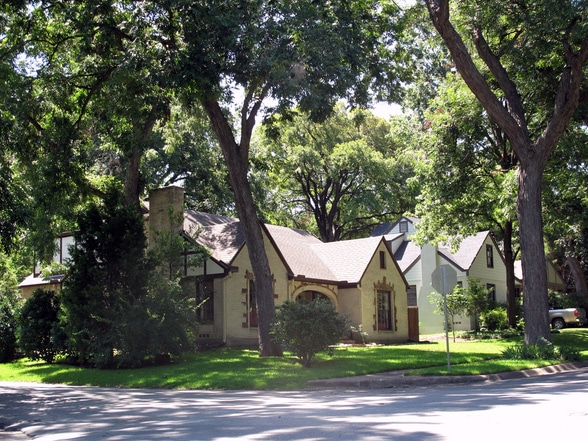 Old Lake Highlands
By Nabewise
Historic homes and long-time residents give Old Lake Highlands a strong sense of community. Although the residents of this area have been around for quite some time, this nabe's eclectic style proves they still have that youthful spark. With the Dallas Arboretum and White Rock Lake nearby, living eco-friendly and taking care of the earth is important to this community. For a newer version of Old Lake Highlands, just take a step north to Lake Highlands.
Old Lake Highlands Data
Lowest Attributes
Old Lake Highlands Articles and Reviews
*Old* Lake Highlands, indeed
This is a great place to settle down and retire, which many people seem to have done. Quaint, well-kept homes and a profusion of greenery keep Old Lake Highlands as charming as ever (even if you used to know it by a different name, such as Lake Terrace, Bel Aire Estates, or Park Highlands). No matter what you call it, this nabe is undoubtedly one of the most beautiful in the White Rock Lake community. Biking and jogging are favorite pastimes here, because the trails and parks are just so scenic! And of course, you can always go down to the lake for a relaxing evening stroll. Maybe I'll end up here when I'm older…
What's awesome
What's not so awesome
not very amenities in the immediate area, but there's a good amount on the border of Lake Highlands a little ways north
Paige T.
Tree-Huggers Oasis
Old Lake Highlands is an older and more affluent nabe than Lake Highlands (which is right next door). It's almost a grownup version.
This area consists of an older community – think lots of empty nesters! Yet they still have that eco-friendly vibe to them that makes them stand out as a unique nabe. Considering they have the Dallas Arboretum and White Rock Lake in their borders, it is obvious why lots of nature-lovers live in Old Lake Highlands.
This nabe is probably the most hilly area of Dallas. Any day you will find bikers clad in their tight spandexy outfits taking advantage of the many hills. It's also an area where every yard is a beautiful display of trees, plants, and flowers. Lots of gardeners live in this area. And I can bet you most of them are organic!
The majority of houses in Old Lake Highlands are one story, since it is an older area of Dallas. But when you reach White Rock Lake, that's when the big mansions stand proudly, boasting the vast wealth of their owners.
What's awesome
Lots of flowers and green gardens
Peaceful community
Environmentalists
White Rock Lake & The Dallas Arboretum nearby
What's not so awesome
Not many restaurants or apartment buildings – mainly homes
Meredith L.