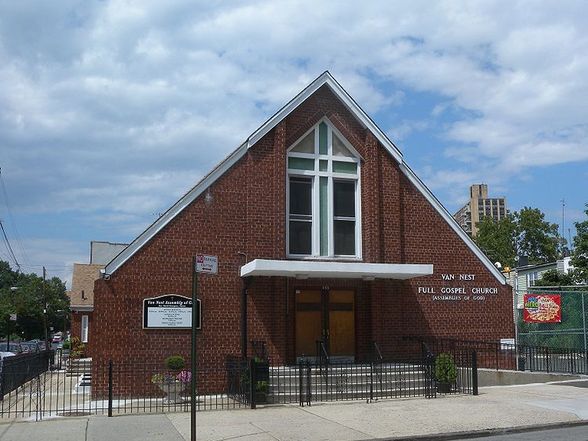 Van Nest, The Bronx
by nabewise
Infomation
This quaint Bronx nabe is filled with small homes and tenement buildings—an eclectic mix of brick and Queen Anne designs. Residents here enjoy access to Van Nest Park: home to green space, a playground, and even a war monument.
…nabewise
Top Votes – Score out of 100
Public Transportation 70
Community 65
Dining 60
Quiet 60
Blue Collar 60
Lowest – Score out of 100
Nightlife 45
Parking 44
Empty nesters 42
Clean 40
Income 4
Top Reviews from Travel Rentals Neighborhoods
Over the past ten or so years, this area has become home to many Albanians fleeing home, and because if that, van nest, at least in the areas nearing White Plains road, feels very eastern european. Its a nice place to go if you want to try some new food.Paul N
Van Nest is typically thought of to be part of either West Farms or Morris Park, depending on which end of the neighborhood one is on. It is a quiet neighborhood, with small houses, and a unusually high number of alley cats.

The area is diverse, with Hispanic, African-American, Eastern European, Arabic, and Indian families populating the area. Retail options are chiefly on Morris Park Avenue, with a few bodegas and salons scattered through the neighborhood.

Van Nest is quiet, with the Bx22 and Bx39 buses along White Plains Road and Bx21 and BxM10 along Morris Park Avenue making the only bits and pieces of noise. East 180th Street is the nearest train station, where the erratic 2 and 5 trains run.

The neighborhood is not too clean, but it fairly safe. It is a good neighborhood for a family that is just starting out.Amelia Z.