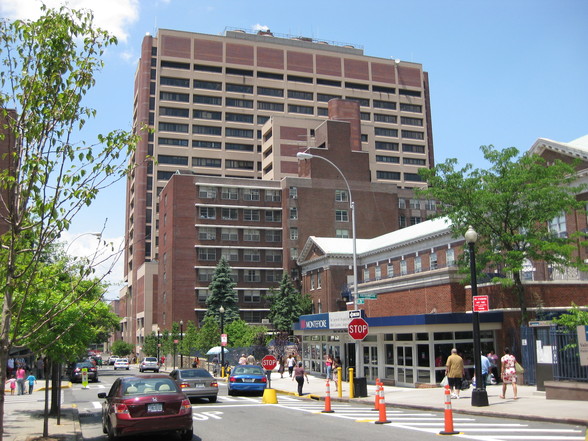 Norwood, The Bronx
by nabewise
Infomation
Flanked by the trees and lawns of Van Cortland Park,Woodlawn Cemetery, Bronx Park, and the Mosholu Parkway greenway, Norwood is a particularly verdant section of the Bronx. Home to both the East Gun Hill Road and Jerome Avenue business districts, Norwood is likewise home to a range of shopping options. The neighborhood is served by the D and 4 lines.
Top Votes – Score out of 100
Ethnic 80
Green space 70
Community 69
Public Transportation 65
Religious 60
Lowest – Score out of 100
Parking 45
Seniors 42
Nightlife 40
Quiet 25
Income 4
Top Reviews from Travel Rentals Neighborhoods
Norwood is what I would like to call a "hospital town," at its core is the large Montefiore complex. Medical students, doctors, and nurses hover around the buildings like bees to a hive, keeping the neighborhood busy and lively.

Nearby is Jerome Avenue, a long retail strip where just about anything could be found at a discount price. Norwood residents appear to spend hours shopping at the bargain stores, picking up goods from cell-phones to stylish dresses.

Transportation is excellent; Norwood is served by the 4 and D trains, in addition to several bus routes for which it is a terminal. Parking is not that much of a hassle, either, due to the proximity of hospital parking lots.

Restaurants leave a bit to be desired… except for cafés geared toward the working crowd, your options are largely limited to take-out ethnic foods and pizza. Fortunately,Belmont is a short drive away for Italian food, and Woodlawn is a bus ride away for Irish pubs and grub.

Further south from the hospitals is the beautiful, lush Mosholu Parkway, a tree-lined road surrounded by pre-war and Art Deco apartment buildings. On a lazy Saturday afternoon, one can find families playing in the park, teenagers skateboarding, and elderly couples simply relaxing on benches.

Education options are superb, with the Bronx High School of Science being a bus ride away in nearby Bedford Park.

Because of the close proximity of the hospitals, Norwood remains quite safe, while still maintaining an exciting Bronx feel. The neighborhood itself is rather diverse, allowing one to experience the true flavor of the neighborhood in a welcoming atmosphere.Amelia Z.
Norwood

Norwood is an interesting melange. It inhabitants are professional, middle class, poor, white, black and hispanic. The neighborhood's dominant feature is Montefiore Hospital. It gives the neighborhood many of its professional workers including doctors and nurses. It also provides business for Jerome Ave. diners, pizza shops, retailers and street vendors alike.

The 4 and D trains are two of the better trains in the Bronx. They are usually on time and clean. The trains should not be crowded going into Manhattan because of Norwood's northern location. There are also myriad buses and the Major Deegan expressway and Bronx River Parkway are close.

Jerome Ave. contains myriad shops, stores and eateries for residents and visitors alike. For the most part, all of the retailers are affordable. People who love high-end goods may be disappointed but everything is affordable.

The neighborhood is an odd one. Proximity to the Hospital means safety. The neighborhood is also very loud and absolutely racous in the summer. There are also large parks which are perfect for adults and children alike. Moreover, Mosholu and Oval Park are perfect for sports and barbecue alike. They give a community feel to a large area.

Overall, the area is good but is highly dependent on where you live.

Diego
The Last Stop on the D train

The Norwood section of the Bronx begins by the last stop of the D train. I have lived here for the past couple of months and I find it to be somewhat charming and it has a wide variety of ethnicities throughout the area. Of course there is a large influence from the latin and african american communities but there seems to be a large influence also from the middle eastern and asian communities as well. The D train is convenient for those who live by it, fortunately for myself I live 2 blocks away so its just a hop and a skip for me and during rush hour it flies from being in the bronx to uptown manhattan. I love the fact I can go to Yankees games and be home in 20 minutes via train which is always nice!!! GO YANKEES…Anywho though I am definitely a Manhattan girl at heart I am making a tiny little space for the Bronx in my heart as well 🙂 Plus with the Bronx Zoo and the Botanical Gardens not too far away that is always cool. Neighbors can be rowdy at times but hey thats life you always have to take the good with the bad and what more can you expect from the Boogie Down BX!!!

Angelica O.
Norwood

Ahh, my beautiful Norwood.

My family and I emigrated from Santo Domingo to E. Gun Hill Road in Norwood when I was two years old—1993. It's a little hard to review the place I call home as if I were some kind of tourist, but I suppose I'll give it a try.

In the nineties Norwood was still living the aftermath of the crack age. It was dirty, there was a lot of violence, and public education was literally a joke. There were holes in the wall at PS 94. I saw a kid get his head split open from someone tripping him for shits and giggles. It was the early eighties when Montefiore began the MPC, Montefiore Preservation Corporation (note that last word), but the effects of their crusades—which includes buying run-down buildings, erecting condominiums, etc—weren't felt until this century.

Thus, the neighborhood has changed a little bit. Case in point: a few years ago we had our first gay pride parade. That would have caused a riot in the nineties. Montefiore has steadily been pumping money into producing a tourist-friendly Norwood, and by and large it has succeeded: gentrification is occurring at a rapid rate—there's the hipster who plays tuba in Oval Park in his tye-dye and short-shorts—and, sadly, some tenants are being pushed out of their homes to accommodate these new residents. One positive, however, is the newfound prevalence of Green Carts and the weekly Farmer's Market at Van Cortlandt near the 4 train.

Let's get to it, then—let's dissect my home. First, the neighborhood is predominantly ethnic. Lots of Jamaicans, Ghanaians, Puerto Ricans, Dominicans, Muslims of various nationalities (including Albanian!). If you look hard enough you can find the older generation—Russian babushkas hobbling to the store, old Jewish men sitting in lawn chairs outside their buildings, in which they've resided since the thirties (thank God for rent control). The white people moving in now are of a vastly different profile than the old generation—these include hipsters, businesspeople, and young couples.

The safest areas are the ones in direct proximity to Montefiore. I live a block from theWilliamsbridge Oval, which is our park, and which is currently undergoing corporate-sponsored renovation—again, for the new residents, though obviously everyone benefits. It's a beautiful park, and safe. Montefiore residences and Montefiore's main thoroughfare—E. 210 St.—are close to it. Out toward Bedfork Park is a little less safe; going down Jerome toward Clinton and Tracey Towers is especially unsafe.

Up toward Woodlawn Heights, past the enormous Woodlawn Cemetery, is the last real Irish community in the Bronx. Past the Henry Hudson Parkway, at the end of a pretty brisk three-mile walk, is Riverdale, America's richest county per capita. The core Norwood neighborhood is shaped sort of like a heart. Bronx Park is nearby too, which is absolutely stunning.

Cross-Bronx transportation is some of the worst—the three-mile distance to Riverdaletakes an hour on the ten bus—but the trains nearby—the 4 and the 2—are excellent. The 4 especially: you're in the city in under thirty minutes, and then it's express from there. The D train is also close, and the Bx28, Bx30, Bx 41, and some others are close.

Food isn't very good here. Marconi's Pizza is awesome, but the prices have gone up (thanks hipsters/doctors). There's a godawful Dollar Pizza in Jerome that's super-popular (duh). The Halal carts along Gun Hill in front of Montefiore are awesome, and cheap to boot. Ask for white and hot sauce!! But the real gems in this 'hood are only open to its residents: delicious homecooked meals form your friends' parents. Nothing beats it, seriously.

Walking through the neighborhood in the afternoon, the light hitting the beautiful art deco buildings and the streets bustling with activity, you can really sense the vibrant community that resides here. I sort of dread to see the upcoming changes, because, as much as it means that people who read sites like this will enjoy it more, it really means that the brown is getting bleached; it means that the place I call home is fading.

MA

Manuel A.