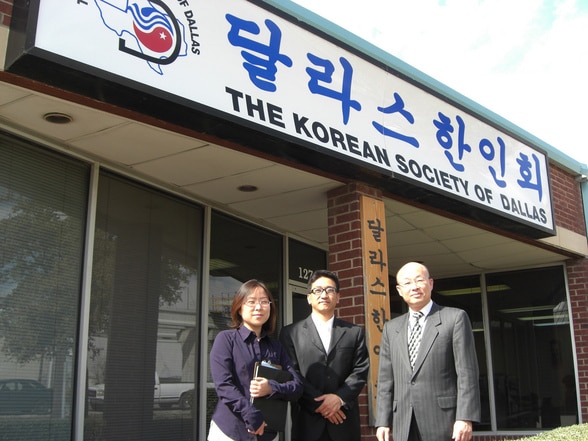 [vc_row][vc_column][vc_column_text]
Infomation
Dallas' own Koreatown is nestled to the northwest of the Park Cities and Downtown. Truly a nabe apart from the rest, Koreatown contains sights and smells that can be found nowhere else in the metro area. Cuisine here is among some of the best and most eclectic, and the offerings of the various food markets cannot be beat. A somewhat industrial area, Koreatown is not the quietest place to live, but it does offer a refreshing change of pace from the run-of-the-mill suburbs.[/vc_column_text][vc_separator color="mulled_wine"][vc_column_text]Koreatown, Dallas Data : Neighborhoods & Travel – Score out of 100[/vc_column_text][vc_progress_bar values="%5B%7B%22label%22%3A%22Dining%2083%22%2C%22value%22%3A%2283%22%7D%2C%7B%22label%22%3A%22Parking%2067%22%2C%22value%22%3A%2267%22%7D%2C%7B%22label%22%3A%22Community%2067%22%2C%22value%22%3A%2267%22%7D%2C%7B%22label%22%3A%22Shopping%2063%22%2C%22value%22%3A%2263%22%7D%2C%7B%22label%22%3A%22Quiet%2050%22%2C%22value%22%3A%2250%22%7D%5D" bgcolor="sky" options="striped,animated" title="TOP ATTRIBUTES"][vc_progress_bar values="%5B%7B%22label%22%3A%22Green%20space%2017%22%2C%22value%22%3A%2217%22%7D%2C%7B%22label%22%3A%22Empty%20nesters%2013%22%2C%22value%22%3A%2213%22%7D%2C%7B%22label%22%3A%22Seniors%2010%22%2C%22value%22%3A%2210%22%7D%2C%7B%22label%22%3A%22Income%208%22%2C%22value%22%3A%228%22%7D%2C%7B%22label%22%3A%22Families%200%22%2C%22value%22%3A%220%22%7D%5D" bgcolor="bar_turquoise" options="striped,animated" title="LOWEST ATTRIBUTES"][vc_separator color="mulled_wine"][vc_column_text]Koreatown, Dallas Reviews
As One Could Guess..
…this nabe is the the core of the Korean community in Dallas. Like every city's China/Korea/other Asian country-town, the area is a compact ethnic enclave located to the west of Dallas.
Naturally, many people come here either to eat or to buy things to eat later. The karaoke bars can be filled to bursting on some Friday nights, but nightlife is otherwise quiet here. The industrial surroundings lend something of a bleak visual feel, but trees and green space are here (if not in abundant qualities).
Koreatown is welcoming to visitors…but you might find making a home here very difficult.
What's awesome
Food that's hard to find anywhere else, karaoke bars
What's not so awesome
Something of an unwelcoming vibe here
Samuel A.
Industrial K-Town
I've always thought Dallas' Koreatown was in kind of a weird, random area. In the middle of Northwest Dallas, 10 miles away from the actual city? No wonder not that many people know about it. Despite its weird location, K-Town is still a fun place to visit, and of course, still has amazing food (Seoul Garden shout-out!).
I've been to other metropolitan-area Koreatowns and I must admit, this one's not like the rest. Instead of a densely-packed, neon-light-infused hub with karaoke streaming out the windows, Dallas' Koreatown basically looks like a low key commercial strip in a small southern town…except all the signs are in Korean. Sure, there are plenty of happenin' places to eat dinner, and several karaoke options if so you desire, but this place is really just a southern-looking town with a lot of (delicious) Korean food.
My question is: where do all these people live? The surrounding area is almost all industrial, and it seems like there's nowhere to live in the immediate area.
What's awesome
What's not so awesome
no houses? it's pretty industrial and ugly here
Paige T.
[/vc_column_text][vc_separator color="mulled_wine"][/vc_column][/vc_row]