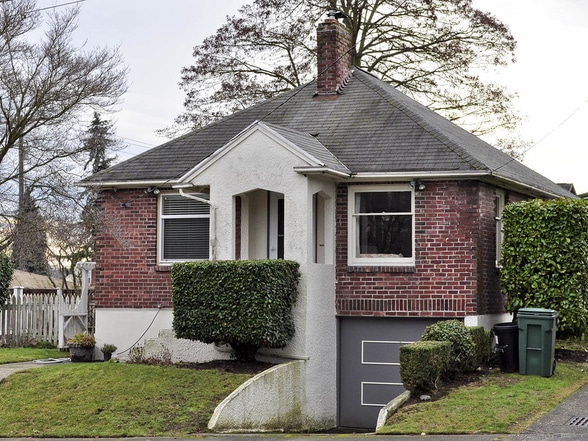 Greenwood is a stunning pseudo-suburban nabe with enough amenities to keep you from ever having to leave. Atypical of north Seattle nabes, Greenwood offers a seemingly ridiculous amount of cool restaurants and intriguing bars to whittle away your hours in. In fact, there are so many dining and shopping options in such a small area that Greenwood seems like a microcosm of all of Seattle. With its peaceful residential streets and boundless commercial options, Greenwood is the perfect nabe to take an aimless stroll around—you're almost guaranteed to find something to love here.
Greenwood Data
Public Transportation

7.5
Lowest Attributes
Greenwood Articles and Reviews
A not-too-quiet neighborhood
About as north as you can get and still be in the Seattle city limits, Greenwood has the feel of a charming suburban community with the amenities of an urban area. It is an incredibly walkable neighborhood, with grocery stores, restaurants, bars and shops within easy distance.
The community is centered around Greenwood Avenue, which contains a variety of restaurants within about a six block radius, from Greek to Indian to breakfast spots and everything in between. Don't miss the "baby-sized" burritos at Gorditos (yes, the size of an actual infant), or take the seven-alarm wing challenge at Wingdome (if you live to tell the tale, you get your photo on the wall). Chocolati and Sweet on U offer an array of dessert temptations. As for entertainment, The Taproot Theater Company offers live entertainment. And for those who want some after-five beverages, local ale houses offer a cozy spot on wintry nights.
Although you needn't worry about leaving Greenwood to get good eats and entertainment, it's wonderfully simple to get to the rest of the city from here. Downtown is a mere 15 minute car or bus ride. Green Lake—with its wonderful recreational areas and jogging path—is five minutes away. Even Ballard, a neighborhood normally cut off from the rest of the city, is an easy jaunt. If you want to feel "away from it all" but not disconnected from the heart of the city, consider making Greenwood your new neighborhood.
YOUNGSTOWN
Where the sidewalks end
Greenwood is a quiet little neighborhood north-west of Green Lake. It's the more blue-collar partner of Phinney Ridge (a lot of the locals from the two neighborhoods work together on community activities, and many just refer to the entire area as Phinneywood). Greenwood provides a nice mix between city and suburban living. It only takes about fifteen minutes to drive downtown – if you stand in the middle of 95th St. Greenwood Ave on a clear day, you can just about make out the top of the Space Needle – and only about ten minutes to get out of the city limits up north to Shoreline. In addition to a few neighborhood parks, the vast Carkeek Park is located just on the north edge of Greenwood, offering hiking trails, picnic tables, and killer views of the Puget Sound and Olympic mountains.
Phil B.