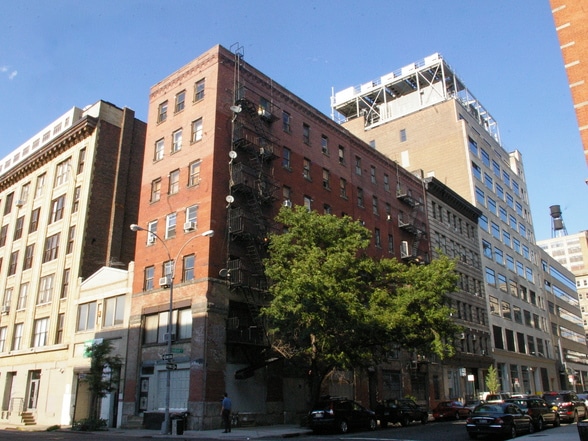 Hudson Square
by nabewise
Infomation
Bounded by the Hudson River, Soho, Tribeca and theWest Village, Hudson Square takes on a medley of characteristics from its surrounding nabes. It sharesSoho's trendy vibe and low-rise architecture, but also totes an elegant splendor that Tribeca totes. Hot spots for visitors here include the NYC Fire Museum and the Trump Soho. Looking to leave NYC? Hudson Square's the spot to be: it holds the entrance to the Holland Tunnel.
Hudson Square, NYC Data : Neighborhoods & Travel – Score out of 100
TOP ATTRIBUTES
Safety 75
Empty nesters 67
Empty nesters 67
Singles 67
Clean 63
LOWEST ATTRIBUTES
Pet friendly 33
Families 25
Green space 25
Community 25
Seniors 25
Hudson Square, NYC Reviews
Hudson Square: still looking for its identity.
Hudson Square has an identity problem. It's not quite as charming as West Village to its north, nor is it as trendy as its eastern neighbor SoHo or TriBeCa to the south.
This has made it attractive to both savvy restauranteurs who see the opportunity to re-create the trendiness of its surrounding neighborhoods, as well as to relatively successful artists who can afford one of its many industrial size lofts. In fact, Hudson Square reminds me of a pre-De Niro TriBeCa…a neighborhood of warehouses, empty evening sidewalks, and an occasional amazing (and as yet undiscovered by the masses) eatery.
As this neighborhood struggles to keep its industrial/gritty identity under the pressure of economic forces, real estate here is becoming expensive for the average person. The subway access is somewhat limited, but the access to the west side highway bike path and the several sporting options (soccer/football fields, tennis courts) make this neighborhood perfect for the active lifestyle.
Of course, the proximity to all the trendiness of NYC downtown doesn't hurt either.
What's awesome
quiet neighborhood in close proximity to loud, trendy West Village, SoHo, and TriBeCa neighborhoods.
What's not so awesome
subway options are limited, empties out completely at night.]
Diana S.
Highs and Lows
This nabe has the luxurious feeling of TriBeCa, but the close-knit feeling of SoHo and the West Village.
There are tennnis courts, soccer fields, and a football field in this nabe – all of which are lying right on the pier on the water.
This nabe feels a bit like chelsea. In some areas it can be gritty and real urban, while closer to the water it opens up a bit more. Some of this nabe is industrial, while there is no shortage of nice residences.
Because this nabe is in such a great area, you will find that it may prove expensive to own a place in this area. Some of the residential homes are low rises, but there is still the Trump Hotel, and 1 Hudson Square used for offices.
Richard H.