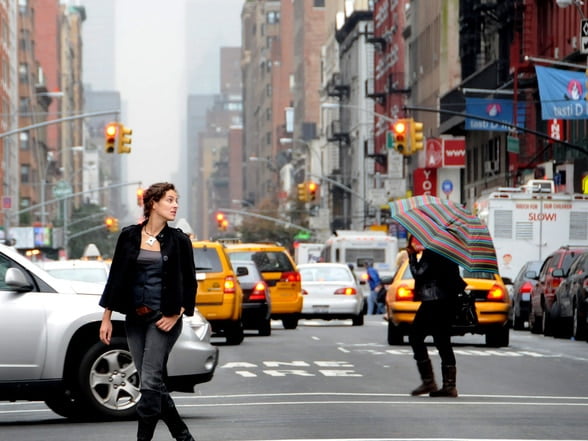 Upper East Side
by nabewise
Infomation
The Upper East Side is a nabe known for its vast, classic New York apartments with crisply dressed doormen and marble foyers, and easy access to Central park. Luxury shopping abounds closer to 59th street, and Museum Mile near Central Park is home to some of the country's most visited cultural attractions. In many ways, this is a sophisticated Manhattan of yester-year, and its residents love it for that.
Top Votes – Score out of 100
Exclusive/Prestigious
99%
Exclusive/Prestigious 99
Public Schools 95
Families 94
Shopping 93
Green space 91
Lowest – Score out of 100
Parking
31%
Quiet 66
Income 56
Community 49
Nightlife 48
Parking 31
Top Reviews from Travel Rentals Neighborhoods
living on the set of gossip girl
It was pretty exciting to watch our first episode of GG after having moved to the UES(in fact they were filming outside our building one of our first weeks here), but real life is definitely different from what is shown on the show. I mean, my limo is only regular length. But in seriousness, there are many people who live on the UES that are not super rich (present company included) and there's definitely a great side the neighborhood. I've explored central park so many times, I no longer think of the park as a single entity, but as a collection of individual areas with their own unique characters. The real estate market can be a bit tough, but with an overabundance of developments in recent years, prices have come down, making things more affordable for both couples and families. There are rumors of a Fairway Market coming to town (an amazing and affordable food store that combines the selection of a supermarket with the quality of a boutique food store). Walking along madison avenue is always fun, even if you can't buy anything, and many of the side streets are home to absolutely beautiful townhouses, with a level of detail and stateliness unseen anywhere else in the city. So is it the trendiest part of town? No. But if you like relaxing on weekends by getting out and exploring on foot, I can think of no better place
Avi B.
Blair Waldorf's Back Yard
Better known as Blair Waldorf's back yard, the Upper East certainly lives up to its reputation as the neighborhood lair where the (old and new money) rich come home to eat, sleep, and host dinner functions. Stretching from Central Park East all the way up to the Guggenheim, UES is blessed with gorgeous tree-lined walkways along the famed Museum Mile. If you're an art aficionado, be sure to hit up the Frick Collection (19th century European art), the Met (the granddaddy of all art institutions in the Tri-State area), and the Guggenheim (home of all the modernist works that probably originated from Chelsea galleries). And if you find yourself with money to spare and kids to raise, the Upper East is an ideal area – safe, scenic, and chockfull of prep schools (as well as Hunter College, where Elena Kagan and Cynthia Nixon both graduated).
The retail scene definitely caters to an older crowd as well – children's clothing stores and baby retail furniture dominate a corner of Lexington Ave and the typical stores you might find here – everything from Oscar De La Renta to Burberry to Tiffany's – aren't necessarily tailored to fit a typical student budget. Unless, of course, that student happens to be Serena van der Woodsen.
Betty J.
The Upper East Side is one of the most famous residential neighborhoods in the city. The southern end of the neighborhood has the luxury shopping from Bergdorf-Goodman to Ferragamo as well as the spacious apartment condos big enough for entire families. The further north you go, the rent decreases slightly and has recently become an up-and-coming section for recent graduates and young professionals. Even so, it still remains an upscale neighborhood ideal for families and couples. Some of the best private schools are on the Upper East Side. There isn't much in the way of nightlife compared to lower Manhattan, but there are enough local places to satisfy a nighttime fix. But those looking to experience trendy New York are better off staying south.Beverly W.
As I've gotten older, I like it more and more
So, I guess the title says it all. I lived on the Upper West Side when I was in Manhattan back in the late '90s and never bothered coming over to the Upper East Side. Now when I am back in NYC for work, I find myself here all the time. The neighborhood is great for me both because I like taking clients to explore in the slightly refined, but still intriguing shops and stores in the neighborhood (Vosges, I'm looking squarely at you and your caramel marshmallows here), and also because it feels a bit more civilized than most other neighborhoods in the city do to me. When I've stayed in this neighborhood it can feel like there is precious little to do after work, but that's usually only a cab ride away.
Chipp N.
Can I Move Here?
So I attend school in the Lenox Hill section of the Upper East Side, but I do not spend all my time just within this area. I am constantly exploring the UES whether checking out the restaurants over on Second Avenue, shopping along Lexington, walking through Central Park, or taking various trips over to the MET on 5th Avenue.
So where can I begin??
Along Second Avenue on the UES I've found some of the coolest restaurants/bars that I will continue to visit even when I'm out of college. These places include Cascabel Taquiera, Southern Hospitality, Blockheads, and Cilantro (which is actually on First- but all in the same area). These places offer great food, I love Mexican food so 3 out of these 4 offer Mexican, but Southern Hospitality is just that… it offers great Southern comfort food with some great drinks! This restaurant is also special to my heart because it's owned by one of my favorite artists- Justin Timberlake (swoon). There are other smaller, yet still great, eateries in the UESsuch as a bunch of Chipotle chain restaurants, the Eat Here Now Diner on Lexington, this really good pizza/wrap place on 3rd and 67th street, and 2 Hale & Hearty Soup places on 80something and Lex and 64th and Lex.
Shopping along Lexington is also bound to give any shopaholic a min panic attack. Starting on 86th Street you will find stores like H&M, Victoria Secret, Steve Madden, Barnes and Nobles, and up on 3rd you'll find the GAP. Then as you travel down Lexington or 3rd Ave you will find even more stores like a Bath & Body Works, Urban Outfitters, and small mom-and-pop stores. When you hit 59th Street your dreams will, once again, come true when you stumble upon a huge Bloomingdales, H&M, GAP, Payless, Sephora, Victoria Secret, Levi's, ShoeWoo, and Diesel. Some good places to eat in this area include La Baquette on 55th and Lexington and (of course) a Starbucks to give you fuel at the end of a long shopping day.
Central Park is also right down the block in this area and will leave you in places where famous movies like Home Alone, Enchanted, and The Devil Wears Prada (these are just examples). This area is also really famous for its historic al content starting with the MET, the Guggenheim, and the Frick Exhibition. The schooling in this area is also very good- both the public and private schools. It's an awesome area to raise a family, and also an awesome area for singles.
What's not so awesome
Rent Prices!! =(
Helen C.
The Place Where I Was Born
The Upper East Side of Manhattan is a busy area that has many ages of people, interesting tourists and intimate couples.
A stroll in Central Park is always nice in the summer time, just make sure not to play an "organized sport" unapproved on the great lawn as the central park police are strict about that.
There are so many great restaurants on the UES. Serafina on 79th is okay, but a little too upscale for the quality of food and packed with tourists.
Le Maison Du Chocolat is well worth a stop in. It is VERY fancy, though, but some of the best chocolate in the city. Sant Ambreaux is also a great place for dessert, and they have the best cappuccino in the city!
It is common to stroll by young kids in their uniforms, as well as business folk in suits when walking around the UES at around 4pm on a weekday.
What's awesome
food, dessert
What's not so awesome
crowded
Richard H.
Hello there, Upper East Siders
Throughout the past 40 years, the Upper East Side has been known for its elegance, high social standards, and wealthy residents. From the classic novel-turned-film Breakfast at Tiffany's to the catchy TV shows Gossip Girl and Sex and the City, the Upper East Side had been used in countless media forms to portray a luxurious life. Although this is, in part, true, the Upper East Side has more to offer than money. From the extravagant Metropolitan Museum of Art to the elaborate Bergdorf-Goodman, the Upper East Side has something to offer everyone.
Aileen P.
Fancy fancy. The epitome of the New York elite, only matched by the Upper West Side. Lots of nice museums, though.bbb
NEARBY NABES