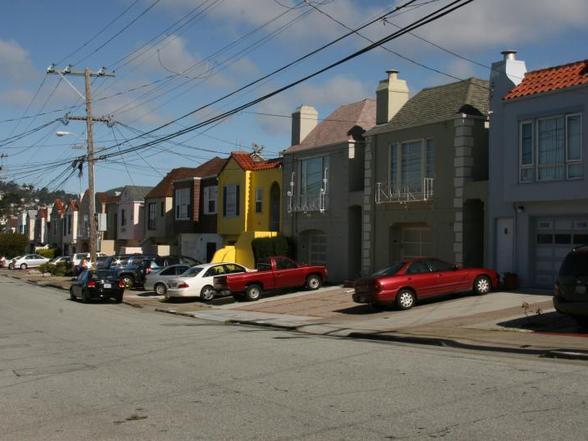 Merced Heights
by nabewise
Infomation
Merced Heights, tucked into the southern edge of San Francisco off of Junipero Serra Boulevard, is a small residential nabe similar to neighboring Ingleside Heights. Homes in this hillside community are modest in size and resemble homes found in neighboring Daly City more than those in central San Francisco. Merced Heights is home to Oceanview Library and two public parks, both on Shields Avenue. Its proximity to San Francisco State University lends a student vibe to the nabe, as many co-eds rent homes in the area.
Merced Heights Data : Neighborhoods & Travel – Score out of 100
LOWEST ATTRIBUTES
Nightlife 25
Shopping 25
Singles 25
Dining 25
Income 16
Merced Heights Reviews
Chloe N.
Average Joe
Merced Heights is pretty decent, but nothing special. There's a nice, laid-back vibe because of the proximity to SFSU, and the homes are modest and pretty affordable. It's pretty foggy, but not too bad. Not much to say, but not much to complain about either.
Joe C.
Hilly
When you're rating the neighborhoods they as "How many parks and outdoor recreation options are there?"
Now, I'm not sayin' it was me who used to do this, but I have heard that there are some pretty kick ass hills in this neighborhood that a dude and his skateboard might enjoy. That's what I heard anyway.
Gena F.
Afford this!
Nothing too special about Merced Heights. The homes are pretty drab out here and the steady fog doesn't help much. But it's quiet and safe and still affordable for SF.