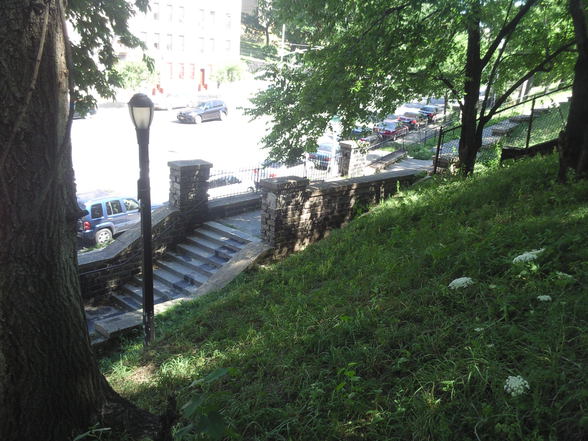 Morris Heights, The Bronx
by nabewise
Infomation
The reputation of Morris Heights is built upon its most famous structures–the River Park Towers. Though the Towers are a shadow of their former selves, Morris Heights' reputation is reclaimed by Roberto Clemente State Park. 25 acres of fields, basketball courts, playgrounds, and a view of the Harlem River make the park a major pull for residents. Morris Heights is served by the 4 line.
Top Votes – Score out of 100
Pet friendly 75
Public Transportation 70
Green space 63
Dining 55
Clean 50
Lowest – Score out of 100
Families 38
Quiet 35
Seniors 25
Empty nesters 21
Income 1
Top Reviews from Travel Rentals Neighborhoods
My neighborhood

Decent area with good shopping and restaurants. BCC is centrally located. Family oriented, with decent folks. Surrounded by churches and parks or walkways. Not too much nightlife which is good.

What's awesome

Everything is near or easy to get to.

What's not so awesome

The neighborhood could use gentrifying and better schools.

Rafael R.
I don't like port morris mostly because of the cross bronx. that highway is a mess and destroys every bronx area it comes into contact with.
I recall Morris Heights from a story a friend once told me. Her family decided to order a pizza from Domino's. The Domino's man drove… blocks away from her apartment. Terrified to leave his car, he called her and told her that the pizza was to be picked up from a spot down the street.

Morris Heights would be a beautiful piece of riverfront property, if it wasn't for its massive crime problem. Bus drivers refuse to leave their buses during layovers out of the fear that they will be shot upon an instant. The massive complex, River Park Towers, is to blame for this problem: many low-income families with little regard for the community have taken up residence here.

There are restaurants, shopping, and nightlife, but none are of a particularly good quality. Getting to Manhattan is easy, via the 4 train. Buses to other parts of the Bronx can also be found… but the buses are often dirty and littered, given the quality of residents here. A saving grace is the impressive Roberto Clemente State Park on the river's edge.

Morris Heights is not a good neighborhood for most, and should be avoided, except in a case of desperation.Amelia Z.