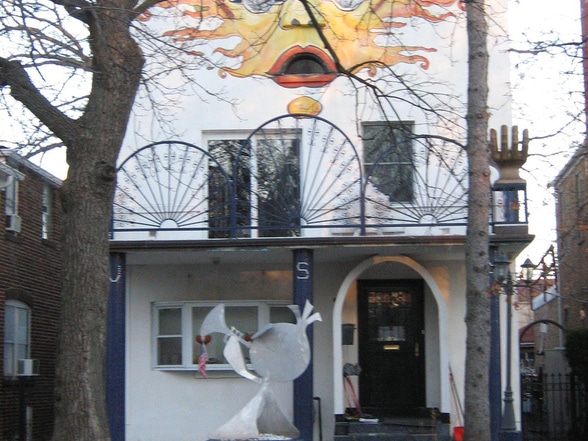 There's a high concentration of academia in this northern Chicago nabe. North Park boasts not one, but two universities within its borders: North Park University in the southeast corner, and Northeastern Illinois University in the northeast corner. College students hard at work here mingle with North Park's other locals, mostly residing in brick bungalows or town homes. Green stretches are easy to find in North Park, thanks to the university campuses and 48 acre Legion Park.
North Park Data
Lowest Attributes
Public Transportation

5.0
North Park Articles and Reviews
Waaaaaaay North Park. The feel is very Surburban, which is fine; there's good food and pretty parks, and all. But it's a pain in the neck to get to the more "Chicago" parts of Chicago. Great for fams and students of the specific schools in the area.
Karyn
So many parks… Must contain myself…
Most of North Park is taken up by a silly amount of open space. This is a good thing. The rest of the nabe is cute bungalow-style housing, and university campus'. The presence of two institutions of higher learning really help bring this nabe alive. A vast amount of restaurants and bars are open in the area, serving basically any kind of cuisine one could want, and boutiques catering to the tastes of college students provide excellent shopping. The students are respectful, and drunken debauchery seems to be kept to a minimum for the most part. The streets are quiet and tree-lined, and residents are friendly and accommodating. This is a lovely nabe for those with families, or younger people looking for a peaceful nabe with all the amenities of a bustling central location.
John S
suburban chicago at its finest
North Park is very similar to its surrounding nabes—quaint, friendly, mid-size homes, relatively ethnically diverse. In sum, it's very good at being pleasant and moderate. The benefits of North Park are:
1) the cook county forest preserves are right on its borderlines. Sauganash usually gets all the credit for those woods, but North Park has great access too—it's such an amazing amenity that's still so close to the city2) North Park's two universities. Colleges in a town can sometimes be a detriment—they can flood the area with drunk kids, or they can take over with new development. North Park's schools do neither. Instead, they offer nice campuses to stroll around on, and provide North Park with a solid financial stability.
Vickie W.