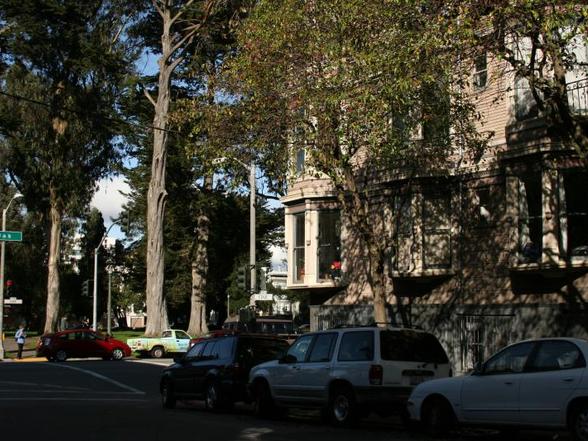 Infomation
Extending east from Golden Gate Park and nestled between Lone Mountain and Haight-Ashbury, is the Panhandle, a narrow expanse of green that stretches for three quarters of a mile. Pick up games of basketball are common and joggers and bicyclists take full advantage of the winding paths that run its length. Grand homes, many of which are Victorians, line the Panhandle where traffic streams along Oak and Fell Streets.
Panhandle, San Francisco Data : Neighborhoods & Travel – Score out of 100
TOP ATTRIBUTES
Green space 75
Community 63
Public Schools 63
Public Transportation 63
Clean 63
LOWEST ATTRIBUTES
Shopping 38
Quiet 38
Families 36
Incom 32
Seniors 11
Panhandle, San Francisco Reviews
Oh, Cool!
Panhandle is an awesome little sliver of park, and when you stumble upon it you will find yourself saying "Oh, cool!" There's paths for joggers, basketball courts, grassy areas to chill with your friends, and the like. Often populated by students, hipsters, and other young people, Panhandle is just this little sliver of fun park for you to enjoy.
The loud oasis
A lot of runners and bicyclists in the Panhandle, with your mix of Hipsters and bums. You'll consider the Panhandle a nice escape from city-living until you hear all of the traffice zooming by while you're sitting among the trees. You'll feel a bit more comfortable cracking open a beer with a friend in this park than Golden Gate, but it's also just a rough sliver of what Golden Gate has to offer.
Jessie W.