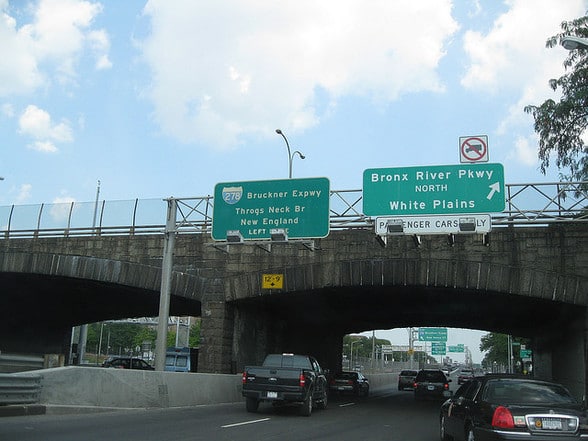 Soundview-Bruckner, The Bronx
by nabewise
Infomation
Soundview-Bruckner is the northern section ofSoundview, separated from many of Soundview's features by the Bruckner Expressway. The neighborhoods are linked by pedestrian bridges and the Bronx River Parkway. As a result, Soundview-Bruckner has developed a few of its own characteristics, including tree-lined streets, massive apartment complexes, and its very own shopping district along Westchester Avenue. The neighborhood is served by the 6 train.
Top Votes – Score out of 100
Gritty 84
Shopping 56
Singles 50
Parking 50
Ethnic 50
Lowest – Score out of 100
Quiet 38
Clean 38
Safety 38
Nightlife 31
Income 2
Top Reviews from Travel Rentals Neighborhoods
Soundview-Bruckner is the northern part of Soundview, and is typically referred to asSoundview. The name specifically refers to the area north of the Bruckner Expressway.

There aren't many different aspects between the two neighborhoods, but one notable difference is the lack of major shopping centers. There is one, but Soundview proper has far more retail and grocery options. In addition, dining options are few and far between, with fast food being the cuisine of choice in the area. There is a White Castle, Taco Bell, KFC, and more for your enjoyment. There is currently a push for healthier food in the area.

In terms of transportation, Soundview-Bruckner is a little better than Soundview, with the subway on Westchester Avenue being far closer to this era. There is also a shopping strip along Westchester Avenue with discount stores, bakeries, and more.

In terms of safety, Soundview-Bruckner is not the best neighborhood, but neither is it the worst. Apartments are massive and regarded by some as "tenements". The neighborhood is populated by recent immigrants and poorer families, making this a neighborhood commonly spread by word of mouth.Amelia Z.
I didn't know there was such a thing as soundview-bruckner until I came here, but i guess it makes sense. One thing I know about this area is that it has improved a lot since i was younger and many new people are moving in. it doesnt seem too bad.Alex C.
It's usually a safe assumption that any neighborhood cut in two by a large highway is going to have many characteristics that residents aren't going to like. This area is no exception. I've always known it as Soundview, without the extra bit at the end, but the distinction isn't too important because its the same place. The Bruckner makes things loud and dirty and not very good smelling. I can't say I'm a fan.Paul N.