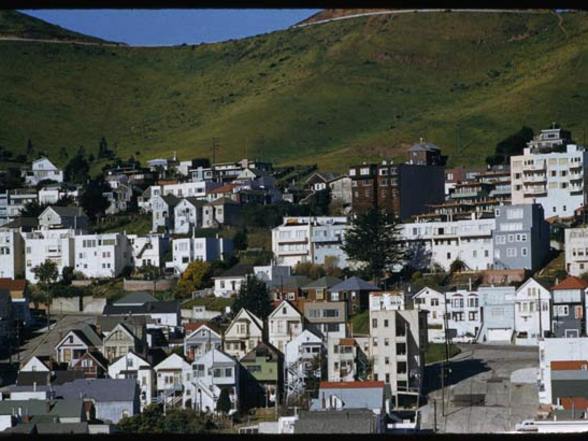 Infomation
Twin Peaks is a centrally located nabe famous for the spectacular views seen from the peaks rising above the wooded Midtown Terrace community. While the summit remains undeveloped, the nabe itself incorporates a range of architecture from craftsman style to modern homes, many with sweeping views of the entire city. With convenient access to all parts of San Francisco, residents enjoy a host of nearby green space and a warmer, generally fog free climate.
Twin Peaks Data : Neighborhoods & Travel – Score out of 100
LOWEST ATTRIBUTES
Green space 38
Nightlife 33
Shopping 25
Dining 25
Singles 25
Twin Peaks Reviews
Chloe N.
Take My Breath Away

I want to get that breath-taking, adrenaline-pumping, this-is-the-most-beautiful-place-on-Earth feeling. I'm feeling romantic and full of San Francisco love. I head to Twin Peaks and just check out the views. You can see the entire city on a clear day, and once you have, it will be difficult not to leave your heart in San Francisco.

What's awesome

What's not so awesome
Peter T.
See Everything

Hands down, the finest views in the city can be found from Twin Peaks.
Jessie W.
View from up top
Twin Peaks overlooks the ENTIRE city. If you have friends or family visiting the city for the first time, you need to take them up here either on a clear day or night. You might find cheaper rentals up here since it's sort of isolated from shopping/restaurants/etc. However, in return you will find a lot more parking if you own a car.