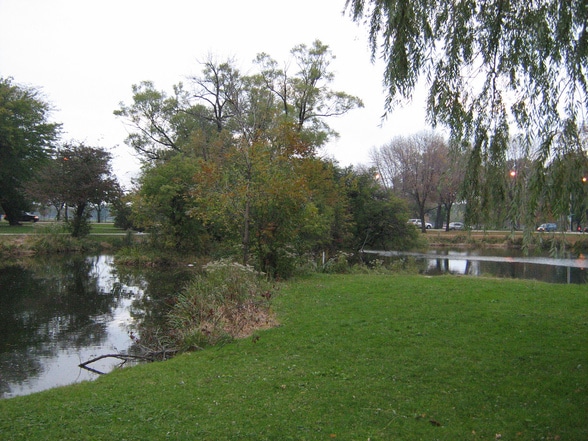 Washington Park
By Nabewise
Before it was ever famous for being Chicago's choice nabe for the 2016 Olympic bid (they'll be held in Rio, by the way), Washington Park was still well known for its namesake park, where the Olympic stadium was proposed. Covering a stunning 372 acres, the park was designed in part by Frederick Law Olmstead (NYC Central Park's architect). Washington Park holds beautiful sprawling lawns, a lovely lily pond, and the famous concrete Fountain of Time sculpture. Primarily residential, Washington Park is mostly populated by lowrise brick condos and is known for its fabulous summer festivals. It's served by the Green line.
Washington Park Data
Lowest Attributes
Washington Park Articles and Reviews
Folks say that Washington Park could have used the Olympics as a stimulus, but it would only have rolled through in a month or two, and the buildings would go along with it. This same plan for temporary buildings went with the World's Fair—the splendor of that event appears to have gone with it after the Great Depression.
I went to Australia one year after the 2001 Summer Olympics. The city remains a ghost town, except for scattered throngs of international tourists. Despite the event, surrounding towns weren't receiving much tourism and residents only complained that the Olympics were done for good.
Washington Park's got a bright future ahead of it, should an upswing continue, but the Olympics weren't about to change that.
Tom W.
When Olympics Aren't Really Welcome…
Now that the 2016 Olympics have been set to run in Rio, it's interesting to look at Washington Park and wonder what would or could have been. In opposition to the general boost of excitement a city seems to bring forth when running for an Olympic bid, many Washington Park residents were quite resistant. Their resistance makes a bit of sense, though: they were worried that the Olympics would lead to a gentrification movement that would make them lose their homes, they believed there were other issues and facilities in the community that needed more attention, they were worried their beloved open park grounds would be overrun or ruined by visitors. While an Olympic center can definitely do good things for a community, I think Washington Park's opposition showed their strong sense of tight-knit pride, and the intimate relationship they have with their nabe.
Vickie W.