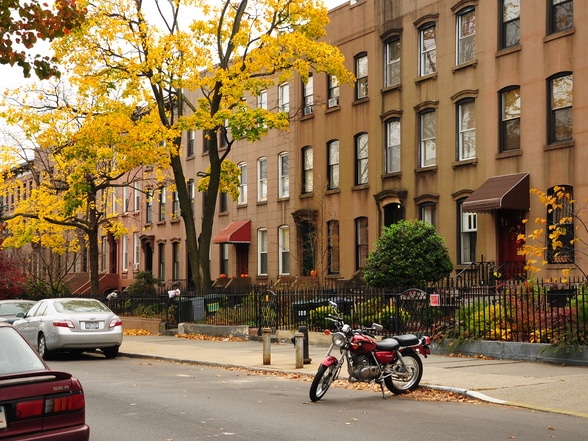 Carroll Gardens, Brooklyn
by nabewise
Infomation
As the nabe grows in popularity, Carroll Gardens continues to see an influx of new residents. The area is chock full of brownstones, townhouses, and new condos dotted with some open green spaces. Sharing Smith St. with neighboring Boerum Hill and Cobble Hill, Carroll Gardens offers a host of cafes, boutiques, restaurants, and bars, making this nabe attractive to many Brooklynites.
Top Votes – Score out of 100
Families 97
Artists/Creatives 95
Dining 94
Clean 89
Shopping 85
Lowest – Score out of 100
Empty nesters 65
Green space 63
Parking 35
Singles 33
Income 25
Top Reviews from Travel Rentals Neighborhoods
Dose of Reality

As a long time resident I love it here. This is a beautiful neighborhood with many wonderful people and a great community. However, let's get serious about what it's really like with regard to noise and crowding. Noise level is high if you live near the main drag of Court Street, especially late at night because of the many people coming home from the bars and restaurants. This neighborhood has also become quite crowded with families. While this is a great addition to the neighborhood be aware of the following: The public school though wonderful is totally maxed out with children. Pre-k and kindergarten admission is difficult, even if you are zoned. The recent influx of younger/trendy/hipster folk has contributed to the noise level as well. Younger neighbors, in my personal experience, are not considerate and I'm often woken late at night with their comings and goings.
Now that I sound like a total crank let me say this, though we talk often of moving, my family and I are still here!

Lynette W.
Great Area

Carroll Gardens, Cobble Hill and Boerum Hill are pretty much the same neighborhood centered around Smith Street. It's still one my faves in Brooklyn. The brownstones are beautiful and well-kept. As much as I can find Smith Street kind of cheesy at this point, I still end up there on a fairly regular basis. As much gentrification has happened here, there's still a sizable Italian American and Middle Eastern influence, which makes for some really great dining and unique shopping.

Ronnie G.
I absolutely adore it here! The houses are so cute, and the little boutiques are just marvelous to browse and shop. There are lots of younger people around here, which makes it easy to find a babysitter most weekends, and there's a small park and playground that my little girls just love. And the restaurants! I could just go on forever!Miriam G.
Nice place. I grew up here before me and my folks moved to Park Slope, and I have some really good memories. Our house was really big, we had an awesome backyard, and I used to have some really good friends on my block. Good place to grow up, and now that I'm 21, it's a great place to hang out after hours.Ricky C.