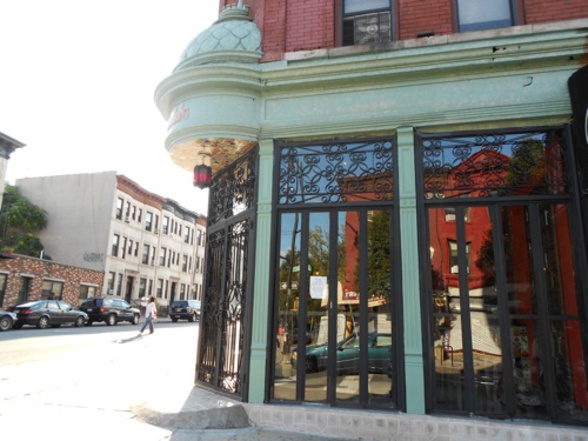 Crown Heights, Brooklyn
by nabewise
Infomation
Crown Heights is a vibrant neighborhood bisected by Eastern Parkway in central Brooklyn. Skirted by bothProspect Heights and Bedford Stuyvesant, and currently on the upswing, this nabe's posh terrace houses embellish the streets and balance out small pockets of abandoned buildings. The West Indian Carnival takes place in Crown Heights every year, covering the streets in an assortment of dazzling colors and costumes. Four subway lines and five bus lines make this one of the more accessible Brooklyn nabes east of Prospect Park.
Top Votes – Score out of 100
Gentrifying 98
Public Transportation 82
Pet friendly 80
Community 79
Green space 64
Lowest – Score out of 100
Quiet 31
Shopping 29
Parking 25
Seniors 23
Income 4
Top Reviews from Travel Rentals Neighborhoods
A New It Nabe in BK

Crown Heights is quickly becoming a Brooklyn hotspot—I know lots of folks that have transplanted from Clinton Hill/Fort Green/Bed Stuy into Crown Heights, all shouting big hoo-rahs for finally escaping the G train and finding studio apartments that are actually affordable for young professionals.

Crown Heights' vibe is a bit hard to pin down. It's a little bit hip, a little bit Central Brooklyn, a little bit Bed-Stuy (although I def. feel safer walking around here at night, possibly due to a heavy police presence on this nabe's main stretch, Franklin Ave.) While there's some sketchy spots and some trash on the streets, Crown Heights also has some lovely architecture and lots of apartments with inviting details (nice moldings, french doors, old wood floors) that are hard to come by in other cool areas of BK where new lofts are the name of the game.

Franklin Avenue is to Crown Heights as Bedford Ave is to Williamsburg (or Vanderbuilt is to Prospect Heights). This street has most of the restaurants, shops, and nightlife spots that Crown Heights is known for. While most of your dining here's going to be casual, it's also going to be incredibly delicious, affordable, and friendly. I can see this place skyrocketing in popularity in years to come (so does NYMag! they've been featuring this nabe a lot lately), although that would surely sacrifice some of the rich character that makes Crown Heights alluring now.

What's awesome

great transit, cheap rent, awesome attractions close by (BK museum, botanic gardens, prospect park)

What's not so awesome

I would avoid living close to atlantic avenue—the street is noisy, traffic is insane, and the real estate around it is rather shoddy. Things are still a bit shady in Crown Heights as well. The safety level here is probably quite comfortable for singles and couples, but folks with kids may think twice about living here. Also, it's been mentioned in other reviews the CH lacks adequate fine dining: that's true, not many places to splurge here. Propsect Heights next door thought has plenty of options for fancy foodies.

Katie P.
Crow Hill's Finest Treasures

I lived in Crown Heights near the corner of Prospect Place and Franklin Avenue for the majority of 2010. The apartment I rented was by far the most charming and spacious apartment I have lived in in New York, and certainly the most bang for my buck that I have experienced in the many places I've lived here.

Around Franklin Avenue is really the only part of Crown Heights that has experienced a surge in commercial revitalization in the past few years, with the majority of the neighborhood still untouched by any influx of those in higher socioeconomic brackets that a lot of other Brooklyn neighborhoods are experiencing. Most of the people who live there are either African-Americans, those from the Caribbean or Orthodox Jews. If you're a young person in need of organic grocery stores, coffee shops, bars or a decent place to eat out, living near Franklin Avenue or Washington Avenue are really your only options. Everywhere else in this nabe somewhat fits the fearful stereotype that your Midwestern parents have of run-down, rough and tumble Brooklyn.

Not to say that's bad, really. Crown Heights has some of the most beautiful architecture I've seen in the borough, with maybe Clinton Hill as a very close rival. The sidewalk BBQs and block parties, the all-night Caribbean dance music pumping on every street, the dice games on stoops played by drunks and drug dealers- all made for a very interesting living experience. It was a glimpse into a culture and community that is so foreign to those of us who grew up in America's safely-guarded small towns and suburbs.

That said, the amount of young professionals, bohemians, artists and the like who are moving there is growing very quickly. The old neighborhoodies don't seem to be bitter about these types of folks moving in, as they are in some other areas of Brooklyn, and more often than not the neighbors I met were friendly, generous and welcoming.

There are several trains nearby, the A and C on Atlantic Avenue to the north, and the 2/3/4/5 train on Eastern Parkway to the south. Its about 30 minutes to Union Squareon the express line. Parking is tough. I got my fair share of tickets down there, and a tow or two.

I'd recommend several visits to really take in the vibe before committing to living there. Prospect Park being close by is a big seller, as well as the affordable rents. Downside is the crime and poverty. You have to figure out if the goods outweigh the bads.

What's awesome

What's not so awesome

Justin N.
It's getting better

We had been living in Park Slope for eight years, saving a down payment to buy a house. We found something we could afford in Crown Heights and moved in five years ago. We have a skinny little limestone with a huge back yard and a rental apartment which helps pay the mortgage. We got to know our neighbors before we moved in. That is SO important. If you walk around here without making the effort to talk to people, you will always be an outsider. Our neighbors do things for us. They knock on the door if we forget to move the car for street cleaning, they tell the kids to stop swing on our gate, they'll accept packages from UPS, they watch out for us. And we do the same for them.

The neighborhood has improved a lot in the five years we've been here. We are considered to be part of the gentrification wave that is washing over Crown Heights. We saw the same thing happen in Park Slope. The quality in the supermarkets has improved, but it's still not Fairway quality. The sit-down dining options are dismal. There isn't much more than take out Caribbean food, take out Chinese or take out fried chicken. Shopping is confined to a few ethnic clothing stores and dollar stores. Banking is getting better with more branches opening all the time. Here's a sign of the gentrification that's happening – Dunkin' Donuts, Metro PCS and T-Mobile have all opened in the past year. The coffee shop is a big hit because it's the first place you can buy a coffee and actually sit down to enjoy it. Fulton Street from Kingston to Atlantic Center has a pretty good variety of chain stores and fast food places.

Safety is always a question we're asked about. That has definitely gotten better, too. Five years ago, it was common to hear gunshots. Close by. Now, it's calmed down. I have always felt safe here. I have not had a single incident where I felt threatened in any way. As for the shootings, they seem to involve people in the drug trade or people with some sort of beef with someone. If that's not you, then you're okay. Like any big city, you need to be aware of your surroundings and be street smart. Don't wear expensive jewelery, don't carry an expensive camera, don't walk down the street texting or holding your iPhone, learn how to safely carry your purse, don't carry your wallet in your back pocket. Just use your brain.

Transit is terrific. We're a short walk to the A, C, 2, 3 and 5 subways. There are bus lines everywhere. Parking is still pretty good, but it's getting tighter as more people who can afford a car move into the area.

Rents continue to inch up. Compared to what you get in Manhattan or Park Slope, Crown Heights is still a bargain.

To sum up, it's an up and coming area that still has a lot of remnants of the old neighborhood. It's a family place and like a lot of Brooklyn, it's more like a series of small towns all connected in this great borough we call call home.

Shawn R.
Living in Crown Heights

Here's a diverse neighborhood that is apparently trending up thanks to increasing rents/gentrification overflow (is that a real thing?) in neighboring Prospect Heights. I've heard that, because of this, real estate people are trying to market the "cool" part of Crown Heights (between Vanderbilt and Franklin) as "ProCo" to appeal to potential renters and buyers and distance their properties from the Crown Heights that was stigmatized in the 90's. I think it's lame.

I really like the neighborhood – the houses are beautiful and there's lots of diversity, and everyone seems to get along for the most part. It seems that the area below Eastern Parkway is primarily a Hasidic community, that above Eastern is mostly Caribbean/Trini/Jamaican families, and (as mentioned earlier) the western area has rapidly gentrified in recent years. But of course, there are different types of people all over the area… the New York Times recently did an article about tensions between the Hasidic communities and the new influx of young professionals and artists, but I've never seen any demonstrations of outward hostility; everyone seems to get along all right, although there does at times seem to be some sort of invisible line dividing the three groups that's sort of weird sometimes. In any case, I've always felt safe and accepted here, but I've heard that the area around Utica is still pretty sketch at night.

There are lots of grocery stores, fruit and veggie markets, and green space, as well as a burgeoning group of trendy restaurants and bars, next to the institutional roti shops and take out chinese places. Depending on where you live, the trains are really convenient – 4 and 5 run express into downtown in about 20 minutes or so. Nas is from Crown Heights.

What's awesome

the people, cheap food, walking around on a weekend afternoon, proximity to Prospect Park/Brooklyn Museum/Botanical Gardens, Jewish children's museum, transit

What's not so awesome

parking, lack of shopping (clothes), noise level on Eastern/Nostrand/Utica, disparity between the run down $2 sandwich shops and $20 shi-shi burger places – why isn't there something in between?

Herman O.
From Crow to Crown.

Originally known as Crow Hill because of the many hills that first occupied the land, the name didn't change to Crown Heights until the namesake street was paved in 1916.

Due to its proximity to Prospect Heights, many amenities such as the Brooklyn Museum, Botanical Gardens, Central Library, and Prospect Park are all well within walking distance. Public transportation is also very convenient with four different subway lines available at Franklin Avenue.

I've lived here for two years now and have seen the nabe slowly, but surely, gentrify. Everyday there seems to be a new bar (Crown Inn) or coffee shop opening along Franklin as a younger, hipper crowd invade the predominantly Caribbean neighborhood. The architecture is composed of brownstones and row houses that give the streets a certain charm, and a colorful mural created by budding artists wraps along Eastern Parkway and Franklin Avenue.

Foodies don't despair, there's plenty of Jerk Chicken specialists nearby (Jam Rock, The Islands) but one shouldn't miss the flavorful Indian food at 'Bombay Masala' or the tasty tacos at 'Gueros Bros' on Prospect Place.

Be advised: Franklin Avenue (North of Eastern Parkway) seems to be the only street gentrifying with business and commercial growth. If looking to relocate, find an apartment near this main drag.

What's awesome

Summers along tree lined Eastern Parkway are great for walks and bike riding. Easy access to the museum, botanical gardens, central library, and Prospect Park is awesome, too!

What's not so awesome

The shuttle to and from the park can be slow at times.

David E.
Quick Rundown of Crown Heights…

Crown Heights is a diverse neighborhood in Brooklyn. It is home to a large Caribbean/African-American population, as well as many Orthodox Jews. Recently however, a small but growing number of young professionals have been settling in the area, due partly to the cheap rent and easy subway access.

Transportation: Crown Heights is very accessible by train. The 3 train run along Eastern Parkway with major subway stations at Franklin, Nostrand, Kingston and Utica Avenues. Travel time between Utica and Atlantic Stations is less than 10 minutes. You can also catch the 2 train on President Street. Crown Heights also boasts an excellent bus system, with buses running up and down streets like Utica, Kingston and Nostrand all day.

Recreation: The beautiful, tree-lined Eastern Parkway cuts through Crown Heights, giving its residents a nice and shady jogging path, as well as a great bike route along the boulevard. Crown Heights is also home to numerous parks such as the large Lincoln Terrace Park (aka Rochester Park), St Johns Park, Brower Park and last but not least Prospect Park (which boasts its own zoo, skating rink and pond).

Dining: If you're looking for upscale dining, Crown Heights probably isn't your best bet, although a new trendy Italian bistro called Basil Pizza & Wine Bar has opened up here recently. Located on Kingston Avenue near Lincoln Place, this 100% Kosher certified restaurant has been satisfying kosher and non-kosher diners alike due to its unique menu, wood-burning oven and great wine selection.

Things to do here: Crown Heights is within walking distance of the Brooklyn Museum, Botanical Gardens and Brooklyn Public Libraries huge Central Branch. The Brooklyn Children's Museum, located near Brower Park handles more than 400,000 visitors each year. The Jewish Children's Museum on Eastern Parkway and Kingston Avenue, features an art gallery, two state-of-the-art computer labs, a game show studio, a 75-seat audiovisual theater, a roof-top miniature golf course and a craft workshop.

What's awesome

CH is easily accessible by subway and is pretty close to Manhattan. It is within walking distance to Prospect Park, Brooklyn Museum, Brooklyn Public Library's Central Branch & the beautiful Botanical Gardens. Eastern Parkway is a great place to walk, jog or bike. The areas safety has been improving recently, thanks to many rookie cops being assigned to simply walk the streets here on foot. Generally, the homes, apartments & condos closer to Eastern Pkwy (as appose to Atlantic Ave.) are a lot nicer- as is the general area. Also, many condo complexes have opened up recently on streets like Crown and St. John's.

Some Awesome Food Spots in the Nabe: Café Bunch O' Bagel's located on Troy Ave. (between Carroll & Crown) is a great breakfast spot. Basil Pizza & Bar is a nice upscale restaurant with comfortable indoor as well as outdoor seating. Nice trendy shops in the area include: Mr. Green's, a produce shop located on Albany Ave. (btwn Eastern Pkwy & Union) which offers a full organic line of fresh produce, as well as fresh-squeezed fruit and vegetable juices or specialty juices that can be custom made to your liking. Right next door is Bentz's, a cute shop with a nice selection of fish, sushi & rare foods.

What's not so awesome

Crime still exists here. For those with cars, parking can be hard to come across. Also, there aren't too many good restaurants in the nabe. But parts of the Heights are going through a young renewal phase… Give her some time!:)

Steven
My friend and I went to the annual West Indies carnival last year. It was absolutely amazing! The costumes were very cool and the dancing was awesome. The overall vibe of the entire scene was energetic and fun. Don't go without trying aloo pie. Who doesn't like fried doe filled with mashed potatoes?Carrie C.
wicked cheap area

Crown Heights is a wicked cheap area to live in and that is one of its most appealing points, to be honest. I moved here from New Hampshire and my place suits me fine for now but it was just renovated; the paint was drying when we were moving in. I like it here but I'll probably move out when the lease is up in June. The Caribbean Festival was incredible and I'll be back for that if nothing else. Franklin Park, the bar, is an awesome hangout with a mean caiprinha but that doesn't make up for the amount of litter I see around all the time.

Nick G.
I'm a sophomore at a nearby school in Crown Heights and I love the area. There is easy access to Manhattan so I don't feel trapped at all. I usually take the 4 train in from Utica Ave. Try Saje on Franklin and Park Place for some good Asian/Caribbean food.J