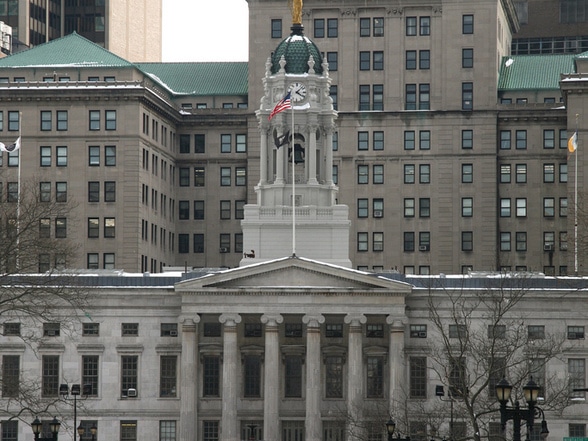 Downtown Brooklyn
by nabewise
Infomation
Snug against Boerum Hill and Brooklyn Heights, Downtown Brooklyn has historically been the civic and commercial center of the borough, with Fulton Street being a popular location amongst locals shopping for all sorts of knick-knacks and apparel. A few luxe residential developments are popping up trying to attract Manhattanites looking for a very short commute to the city. The impact of a new basketball arena being built nearby is yet to be seen.
Top Votes – Score out of 100
Public Transportation 82
Singles 69
Safety 67
Students 67
Artists/Creatives 67
Lowest – Score out of 100
Seniors 44
Nightlife 44
Parking 31
Quiet 30
Income 14
Top Reviews from Travel Rentals Neighborhoods
chill vibes, cheap shopping, and verdant field of, er, astroturf

Downtown Brooklyn's one of my favorite nabes in this borough. I still remember hopping off the A train as a college freshman, looking around, and realizing that I was home. Er, the home I couldn't really afford yet, but hey, I knew I wanted to live here. Cute little shops, bustling streets, large buildings that give off a vibe mildly reminiscent of Manhattan, Brooklyn Bridge in the distance—this place has it all. I love taking walks here still from my home in Clinton Hill. Walking down Flushing all the way and you get to pass the navy yards and the crumbling, ivy-covered abandoned Officers' Row homes (everyone should check these out!). Once you're in Downtown Brooklyn, you can watch kids frolic on Cadman Plaza's pristine field of astroturph (yeah, weird), or walk a few more minutes to Fulton Mall—best spot for cheapy cheap shopping in Brooklyn. Downtown Brooklyn's location places you minutes away the best of Brooklyn—the bridge, DUMBO's waterfront park, historical and stoic Vinegar Hill, the promenade. For those looking to live around here, I like this area a lot more thanBrooklyn Heights next door. The Heights have magnificent architecture and views (by far one of the most beautiful nabes in BK), but those come with a subdued, kinda snooty attitude that's interesting, but well, not too much fun when you're trying to have a good time at 2am.

Katie P.
The Resurgence of Downtown Brooklyn

The area has excellent mass-transit access, shopping, and great bicycle access to the Brooklyn or Manhattan bridges. Downtown Brooklyn has some new street-scape and underground subway beautification projects underway. There are plenty of established business and new business such as working artist collectives and shared office space for young companies (like Greendesk). The Center for Urban Pedagogy (CUP) has published a research project on Fulton Street and names it among the most profitable commercial real estate in the entire country.

Winter S.
All work and no play

Downtown Brooklyn is pretty much just the city government buildings along with some office highrises. It's almost like the middle american "downtowns" that shutdown at night. People live here as well, just not very many. I actually wouldn't mind living down here because Smith Street, the Brooklyn Promenade, BAM, you could walk to all of that. I did hang out here a lot once…on jury duty. ; )

NYC L.
I have never thought of Downtown Brooklyn as a place where people actually lived. It's more of a business district than anything else, with some of the worst traffic you will find in the city. There are some neat places around there, though, like Sahadi's, and on sunny summer days the nicest thing to do is to bike across the Brooklyn Bridge, but I don't think I would ever live there, if I could ever afford it. The city government buildings are very pretty, though.Danny L.
If you thought the traffic was bad around here already, just wait until the Nets move in. The Atlantic Yards is a horrifying travesty. Way to go, Bloomberg, for kicking out the poor people to build a stadium and destroy the neighborhood. Great job.Ricky C.
I bought a brownstone here when I started working on Wall St b/c of the proximity to Manhattan. It's a very prestigious neighborhood, with great views of the East River and the city skyline, but the real draw is that it takes all of 5 min. to get from my front door to my office during rush hour.Jessie S.