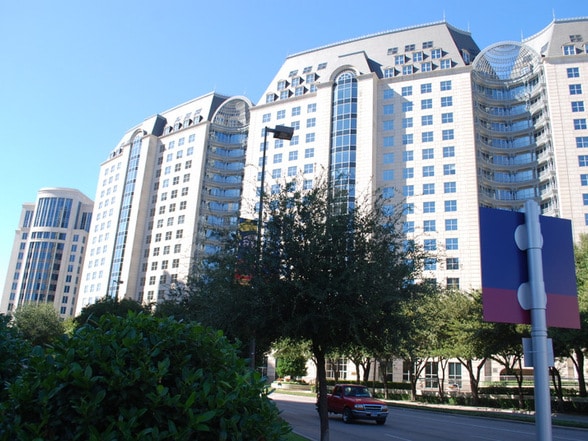 [vc_row][vc_column][vc_column_text]
Infomation
Oak Lawn is surely Dallas' most vivacious neighborhood. Bustling by day and buzzing by night, the area has a constant influx of culture and variety. Boutique shops are punctuated by art galleries and ivory high rises, and the Arts District is just a ten minute walk away. Bordered by Stemmons Freeway and the Center City District but relatively quiet, this nabe offers the perfect balance between work and play.[/vc_column_text][vc_separator color="mulled_wine"][vc_column_text]Oak Lawn, Dallas Data : Neighborhoods & Travel – Score out of 100[/vc_column_text][vc_progress_bar values="%5B%7B%22label%22%3A%22Dining%2093%22%2C%22value%22%3A%2293%22%7D%2C%7B%22label%22%3A%22Nightlife%2090%22%2C%22value%22%3A%2290%22%7D%2C%7B%22label%22%3A%22Gays%2FLesbians%2082%22%2C%22value%22%3A%2282%22%7D%2C%7B%22label%22%3A%22Singles%2080%22%2C%22value%22%3A%2280%22%7D%2C%7B%22label%22%3A%22Community%2075%22%2C%22value%22%3A%2275%22%7D%5D" bgcolor="sky" options="striped,animated" title="TOP ATTRIBUTES"][vc_progress_bar values="%5B%7B%22label%22%3A%22Income%2043%22%2C%22value%22%3A%2243%22%7D%2C%7B%22label%22%3A%22Parking%2030%22%2C%22value%22%3A%2230%22%7D%2C%7B%22label%22%3A%22Families%2025%22%2C%22value%22%3A%2225%22%7D%2C%7B%22label%22%3A%22Seniors%2019%22%2C%22value%22%3A%2219%22%7D%2C%7B%22label%22%3A%22Green%20space%2017%22%2C%22value%22%3A%2217%22%7D%5D" bgcolor="bar_turquoise" options="striped,animated" title="LOWEST ATTRIBUTES"][vc_separator color="mulled_wine"][vc_column_text]Oak Lawn, Dallas Reviews
"Coming Out to Oaklawn"
I have a riddle for you guys. What do you call a place that's one part wealthy, quiet, prestigious nabe and one part sexy, crazy, loud, party, nabe? Oaklawn! Yes, yes, it is here that you get the best of seven worlds and more. If you are comfortable in any setting and around any person, this is an area of Dallas you will want to visit. Let me tell you from first hand experience, it's one of those places where you can definitely expect the unexpected. And I'm just relating these facts to the areas of the nabe I have been exposed to, for whatever reasons, i.e. nightlife (duh) so here I go. First, let me tell y'all about Station 4, aka S4. This is the most popular gay club in all of Dallas, no disputing that. Enjoy a great drag show before hitting the dance floor where the music is a techno mix of pop favorites; always appealing and always fun. There's also this little strip joint I love, called BJ's. If you want somewhere to go on a boring week night where you can make some exciting memories, that's a good option. As for restaurants Hunky's (a burger joint) and Cafe Brazil (a lot of yummy food for an awesome price) are down there. Both come complete with fun atmospheres. This is just a little info on a bit of what I have partook of, in this area. Of course there's a lot more to this nabe than what I've reviewed, but I only mean to wet y'alls' appetites anyway. Trust, the best way for anyone to get a real feel for this nabe, is to experience it in person. So…come out. This nabe is unforgettable.
What's awesome
The nightlife and the atmosphere here is indeed what's awesome. However with that being said, I do have a disclaimer notice for y'all. If homosexuality makes you uncomfortable, then this area of the nabe I reviewed isn't for you. But, if you are fearless and just looking to have a good time, well have at it.
La' Shay W.
Come as you wish
Oaklawn doesn't care who you love or what your day job is. All it cares about is how good you look in that outfit, how many hotties are surrounding you and where you are off to next. Oaklawn is the mecca of freedom, fantastic-ness and family (gay, that is) Straight, gay, or any other way is welcome. Booty shake the night away from all types of music, eat your widdle heart out at the delicious delights or simply stroll the streets for eye-candy. There is plenty.
What's awesome
What's not so awesome
AMBER
Fancy and fabulous
Like West Hollywood in LA or Boystown in Chicago, Oak Lawn is a distinctly LGBTcommunity, and proud of it! A mix of vibrant nightlife and stylish living, Oak Lawn is unmistakably wealthy. Upscale condos and townhouses are the norm, and many high rise apartments here just ooze sophistication.
Of course, there's also a very lively atmosphere in Oak Lawn, characterized by festivals, parades, and plenty of nightlife. Just because prices are high here doesn't mean that everyone's snooty. There is a close sense of community, and always plenty to do.
If you're looking for an upscale place to live and have an open mind, Oak Lawn is a vibrant nabe in a central location. And even if you live elsewhere, this is still a great place to visit for some fine dining.
What's awesome
Metropolitan style, fine dining, and distinct community
What's not so awesome
Not for the conservative of heart
Steve R.
Nice and wealthy and gay.
The first time I visited Oak Lawn I was immediately reminded of New York's Upper East Side. The buildings and incomes are all sky high.
Oak Lawn is the resident gayborhood of Dallas, no doubts about it. Turtle Creek is the center of the LGBT community here, and it seems like every other week there's some kind of pride event going on. It's a good thing, though, because it represents a really neat and progressive side of Dallas that can be missed.
The night life here is something to see. The bars are as trendy as they come, and the people watching is phenomenal. Prices are high, yes, but the area is safe and filled with excitement and glamour and vibrancy. Parking is a pain. The parks are gorgeous and lush.
What's awesome
Parks, liberal community, beautiful buildings, fun bars
Samuel A.[/vc_column_text][vc_separator color="mulled_wine"][/vc_column][/vc_row]