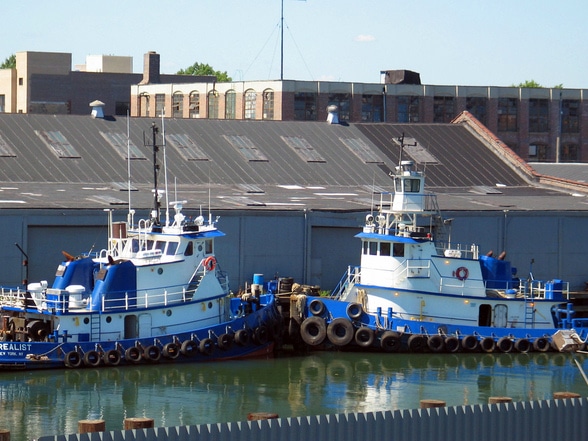 Gowanus, Brooklyn
by nabewise
Infomation
Gowanus may have been an industrial wasteland in years past, but now new residential developments are filling the empty spaces between Gowanus' longstanding warehouses and modest rowhouses. Gradually being liberated from the stigma of its once infamously polluted man-made canal, Gowanus has become a hip location for bars and galleries spilling over from neighboring Carroll Gardens.
Top Votes – Score out of 100
Artists/Creatives 85
Hipsters 79
Nightlife 75
Public Schools 75
Shopping 58
Lowest – Score out of 100
Empty nesters 25
Income 25
Seniors 23
Families 0
Singles 0
Top Reviews from Travel Rentals Neighborhoods
You've Come a Long Way Baby!

I moved to Gowanus in early 2000. Back then it was a quiet mix of residential and industrial. The families were largely working class and had been in the neighborhood for multiple generations. It was quiet save for the pleasant rumbling of the F train over the Culver Viaduct and a few stray dogs and prostitutes at night. There wasn't much to do but the neighborhood was well situated between Carroll Gardens and Park Slope (although 5th Ave wasn't quite there yet).

When I left in 2011 Gowanus was a generally unpretentious up-and-comer. The opening of The Bell House set the stage for the bevvy of bars and clubs that now dot the shores of the oh-so-stinky and mysterious Gowanus Canal. It's still a bit short on restaurants and shops but remains well situated to other full-service neighborhoods.

What's awesome

Access to the R and the F trains. All the amenities of Park Slope or Carroll Gardens without the noise or crowds.

What's not so awesome

When it rains and the sewers empty into the Gowanus, creating stinky little poop ships which on a humid summer day can stank up the hood.

Josh M.
Not much down here aside from warehouses and a hip bar or two, but it's clearly a nabe on the rise. The Bell House has a lot of great concerts and hosts local events, and there's a few other cool spots around there. It's the kind of neighborhood where you really have to know waht you're going there for already, though. You can't really just wander around and stumble onto things.Danny L.
Gowanus is home to everything you could ever want, as long as you're in the know. There's the Proteus Gowanus art collective on Union, Brooklyn Boulders down on Degraw if you're into rock climbing, and plenty of great bars like the Bell House and the Draft Barn to finish off the day. Highly recommended, but you can't find anything without knowing about it beforehand you gotta know your stuff!Ricky C.
The gowanus canal stinks and it's a common topic of conversation in this area who is going to clean it up. But I've been working on getting a space down there for my business' packaging and shipping. We're still really small, so the price is right and the location is pretty good too.George T.
I don't think I would live here just yet, but the Bell House is easily the best place to see music around here. On the same lines as the best of Williamsburg, it's got great beers, great music, and lots of people with good energy. The industrial atmosphere is really awesome too still a little sketchy, the neighborhood has a really cool edge to it. I just wouldn't walk around too much really late at night. Definitely a nabe on the rise.Jilly K.